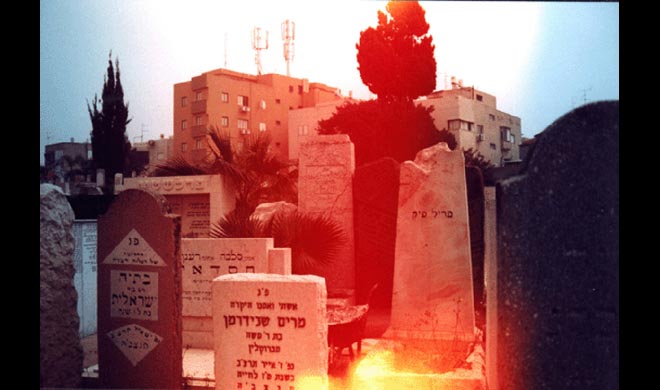 Last updated: 16 May, 2013
Tel Aviv's exhibition scene
Three enjoyable exhibitions that all deal in different ways with the notion of space and issues relating to politics, religion, culture and society.
ABSALON
This solo show for the artist "Absalon" (Meir Eshel b.1964) marks 20 years since his death in 1993. Curated by Susanne Pfeffer, the exhibition – which started at the KW in Berlin – is dedicated to the body of works Absalon has created in the beginning of the 90s. The white geometrical and architectural forms Absalon used in his videos and installations, which are on view at the Pavilion, are until today recognizable and directly associated with his artistic language. They suggest a deep exploration about our relation to our surrounding space whether it is physical, emotional, spiritual, private or conceptual – an attempt that still feels very relevant and contemporary.
Helena Rubinstein Pavilion for Contemporary Art, 6 Tarsat Blvd, Tel Aviv.
Open until June 30, 2013
Astonish
In Yariv Spivak's first solo show at Tempo Rubato Gallery, the artist has created a new space inspired partly by a night club in Tokyo. The visitors enter a dark room, and once their eyes get used to the darkness, they discover two glowing pink soap devices, which recall lava lamps, put on top of sinks and at the second part of the installation architectural elements that are reminiscent of a temple or a holy place. The kitsch and spiritual meet in one imaginary space, and leave the visitors amazed, transporting them to another reality.
Tempo Rubato Gallery, Sgula 9, Tel Aviv.
Open until May 18, 2013
Above and Beyond
Similarly to Spivak's installation, Alona Rodeh has altered an existing gallery space and created a new one in her work "Above and Beyond." In the installation she blurs the fine lines between religion, secularism, and consumerism. Rodeh has added a new wooden floor to the space and a wall, which mimics – broadly speaking – the Western Wall. She mixes these architectural additions with light and music – two elements that she often incorporates as 'materials' in her sculptures and installations. Rodeh's installation is often described as "performances without performers" and this is also the case in "Above and Beyond" which offers to the spectators, with a lot of humour, an exceptional multi-sensory experience.
The CCA – Center for Contemporary Art, 5 Kalisher St, Tel Aviv.
Open until June 29, 2013
For more news and stories from Tel Aviv's art scene, check out Sarah's blog Oh So Arty.