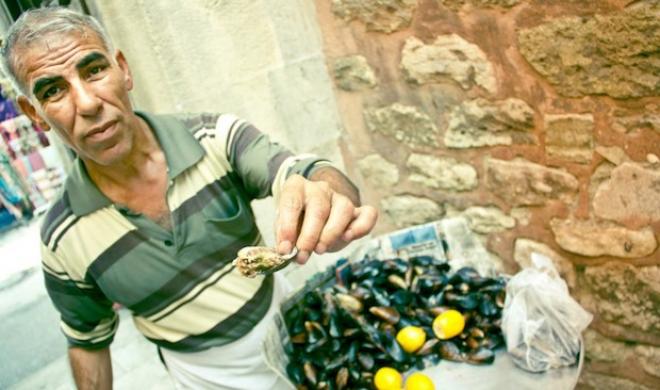 Last updated: 29 May, 2013
"Million Reasons:" Promoting Turkish tourism to India
Turkey has had a hard time attracting Indians in the past. But the country seems determined to change this trend, writes Arshiah Parween.
In 2007, Praveen Verma, the then Indian Consul-General in Istanbul, told The Hindu Businees Line that there are less than 100 families comprising 250 people in Turkey. "Most of them are professionals working in MNC's, but beyond that there is very little."
"While we attract visitors from all over the world, the number of visitors from India is relatively low," Ozgur Ayturk, Culture and Tourism Counsellor at the Turkish embassy told The Hindu.
At an event organised by the Travel Agents Association of India the current Turkish ambassador to India, Burak Akcapar, emphasised that the two countries have had strong bilateral relations for a long time but that the tourism and cultural exchange needs to be boosted.
Praveen Verma explained the low Indian tourism to Turkey by saying that "perception is indeed positive but the problem is lack of information on both sides about each other, and we are constantly striving to correct that."
According to N. Sevgi Boz, the former Turkish Culture and Tourism Counsellor, most Indians are not aware of Turkey beyond Istanbul.
"There is much more to Turkey than Istanbul…would also recommend visiting places…as Kusadasi, Antalya and Cappadocia. I believe that Turkey will never let its guests down," she added.
However, lately Turkey has been trying to change this trend and attract more visitors from India. In 2008, the Turkish Culture and Tourism Office was set up in New Delhi, which aims to increase the number of Indian tourists travelling to Turkey and thus strives to promote Turkish culture and tourism from India.
Last year, the Turkish Tourism board in association with the Turkish Hoteliers Federation, conducted a five-city roadshow in India, covering Mumbai, Chennai, Bangalore, Hyderabad and Delhi.
"India is a key market for us and positive growth rate of Indians visiting Turkey has strengthened my confidence in the market," Osman Ayik, chairman of Turkish Hoteliers Federation, told India Tourism Review. "Of late, Turkey has seen a change in the profile of its visitors in terms of their expectations and aspirations. A greater number of wedding tourists have started visiting the country…we want to showcase the finer aspects of our beautiful country that would appeal to the Indian visitors."
Also, the Turkish Food Festival was held from March 21-26, 2013 at Café, The Hyatt, attended by the Turkish ambassador of India. The festival included Turkish music and dance followed by Turkish cuisine and drinks.
In May this year, Turkish Tourism launched a campaign exclusively targeting Indian tourists. The campaign, "Million Reasons," focuses on Turkish cuisine, cities, hospitality, historical sites, and Turkey's unmatchable natural scenery.
"The new advertising campaign reflects the natural splendours that Turkey has to offer. India is an important market for us and we have worked towards staying relevant in the competitive and fast-changing tourism environment," Ozgur Ayturk said at the event launch. "As always, our focus remains on highlighting and providing unique, iconic and memorable holidays. With our digital marketing strategy we will enhance the campaign and make it more endearing."
The governement is also doing what it can. "The Turkish government and its airlines are looking at doubling the number of flights between the two countries from Delhi and Mumbai while also seeking to start flights from Hyderabad, Chennai, Bangalore, Kolkata and Ahmedabad," Ozgur Ayturk told The Hindu Business Line. Ankara even started to issue online visa or e-visa for leisure and business travellers, as the number of applications are increasing.
The result of this Turkish push is yet to be seen but it seems the Turkish government is leaving no stone unturned to attract the Indian tourist market.
EDITOR'S PICK Istanbul – portrait of an ever-changing city