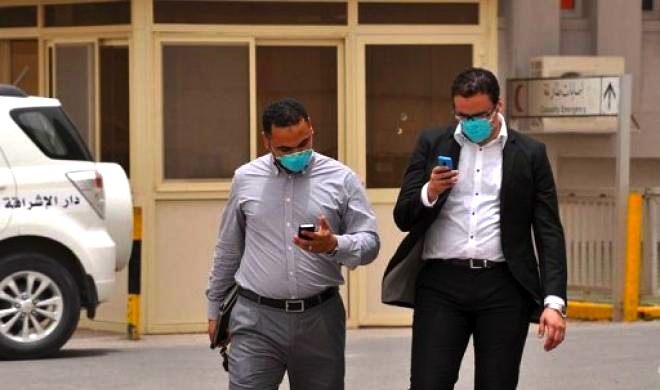 Last updated: 28 June, 2013
"mHealth" in the Middle East
The digital revolution is about to change more than just the realms of freedom of speech and expression. Meet digitized medicine and the mobile health revolution.
Like many other parts of the world, a number of countries in the Middle East are seeing a rapid rise in "lifestyle" related health problems such as obesity and diabetes. The causes of this are multiple, but include changing diets, reduced opportunities for exercise (particularly at the height of summer) and increased life expectancy.
Given the high penetration of mobile phones in the region, it is no wonder that governments, health professionals, and entrepreneurs are increasingly looking at mobile as a potential means to address health issues and promote healthier lifestyles.
Individuals are also increasingly aware of the potential which technology affords too. In 2011 MplusHealth reported that 10% of all smartphone users had a health app on their device. They anticipated this would rise to 33% of all smartphone users by 2015. Ericsson have gone further and suggested that there will be 500 million mobile health users across the globe by 2016.
mHealth offers them the opportunity to support patients in new and innovative ways
In the Middle East however, this curve may be a little slower, not least because some users are cautious about a few of the activities required by many mHealth apps. In particular, data sharing, buying medication online or interacting remotely with health care professionals, provoke some unease across the age spectrum.
Booz & Co's study of the Arab Digital Generation (ADG) – those in the MENA region born between 1977 and 1997 – observed that "the ADG researches medical services and information online, but still prefers to deal with an individual face-to-face." Their research noted that: "Only 27 percent of respondents are comfortable with having an online consultation with a medical professional; another 45 percent are either 'not comfortable' or 'not at all comfortable.'"
This discomfort is particularly noteworthy given the fact that 48 percent of the ADG believe that healthcare services in MENA require technological upgrades – the highest of any sector. As a result, Booz & Co. concludes that efforts to bring technology into healthcare "must strike a delicate balance that acknowledges privacy considerations and other sensitivities."
To some extent, we are already seeing this with many current consumer apps offering a strong focus on remote advice and guidance.
Earlier this year Vodafone Qatar and Weill Cornell Medical College (Qatar) launched a mobile app – available in English and Arabic – to promote exercise and healthy eating. Alongside a calorie counter, the app also uses a traffic light system to indicate how healthy or unhealthy different dietary choices are. A burger and fries, for example, displays a red light, whilst a more healthy option – like salad or fruit – would attract a green light.
Qtel meanwhile has launched an mHealth service for diabetics in Kuwait, Iraq and Palestine. Subscribers can receive personalized alerts and information on exercise and diet. With Ramadan fast approaching Kuwaiti diabetics can also benefit from specialist services such as a specialist Ramadan 'App Service' for Diabetics, potentially very important in a country where around 1 in 5 is diabetic.
Other Ramadan Apps with a focus on physical health include those listed in the Google Play Store under categories such as Ramadan Recipes and Best Ramadan Recipes.
Many of these services (for example My Halal Kitchen) look particularly good on larger mobile screens and tablets. But this does not mean that older technology is redundant.

A recent report by Deloitte for the GSMA highlighted the role SMS continues to play in some countries. In Yemen the mobile provider MTN offers medical advice via SMS, whilst Asiacell in Iraq also uses SMS to provide health information across a broad range of topics. Meanwhile, over in Jordan, The Royal Scientific Society has supported an initiative whereby rural users can text questions on maternal and early childhood health, which are then answered by doctors. The service also texts users when their children's vaccinations are due.
Despite the resilience of SMS within some communities, there remains a potential role for new health services to be delivered through 4G and mobile broadband. Qualcomm wrote about one such example last year where a team in Egypt used 3G to bring Dermatology Specialists to remote, virtual, clinics. They even created a new medical term to describe it: Teledermatology.
The willingness of healthcare practitioners to adopt mHealth solutions may well be a key driver in helping to encourage consumer take up. mHealth offers them the opportunity to support patients in new and innovative ways; both remotely as in the case of Teledermatology, and in face-to-face interactions where online medical dictionaries or drug reference apps are increasingly used during consultations.
mHealth may still be in its infancy across the Middle East, but these examples begin to demonstrate the breadth of potential health related activities mobile can support. In itself mobile technology will not provide solutions to the health issues the region faces, but it can play a contribution in promoting and supporting improved health outcomes for people of all ages.
It is going to be fascinating to see how this sector develops.
Elements of this story first appeared on ictQATAR's SlideShare channel.
EDITOR'S PICK A refuge for children with cancer in Egypt