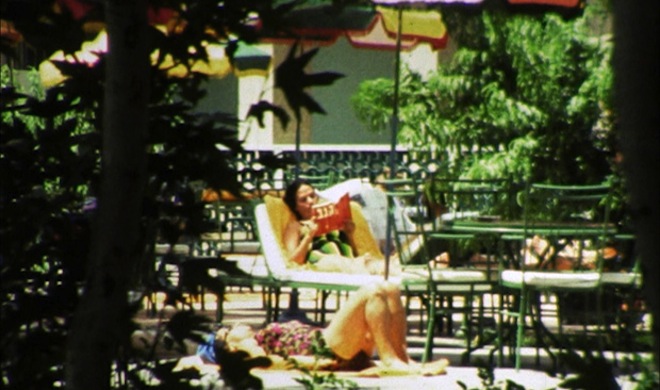 Last updated: 5 July, 2013
The untold story of Israeli paradise in Iran?
"Before the Revolution", a new film by Dan Shadur and Barak Heymann, aims to challenge popular conceptions but ultimately overlooks interpersonal relationships between Israelis and Iranians that were central to cordial relations between the two countries, writes Julian Phillips.
In recent years, Iranian-Israeli enmity has become a dominant paradigm for understanding the complex politics of the Middle East. The two countries wage cold war on one another through local proxies or cyber-attacks; belligerent public statements advertise and heighten the conflict. With a major presence in political and media discourse, hostility between Tehran and Tel Aviv is now widely perceived as instrumental in the decades-old conflict between Israel and the Islamic world.
Before the Revolution, a new film by Dan Shadur and Barak Heymann, seeks to challenge the popular perception of permanent animosity between Israel and Iran. Shadur's film examines the community of Israeli expatriates that settled in Tehran in the 1960s and 1970s. Through interviews with members of the community, the film shines a light on the web of economic, military, and political relationships between Israel and pre-revolution Iran.
"Before the Revolution" only reinforces the current paradigm of perpetual conflict between Israel and Iran
Much of the film reviews information about official Israeli-Iranian relations that is already widely known. As documented in books like Trita Parsi's Treacherous Alliance and Samuel Segev's The Iranian Triangle, Israel and Iran were close allies during the Pahlavi period. The two countries conducted trade for both civilian and military products, exchanged technological and military expertise, and maintained covert diplomatic relations. The alliance was based on both pragmatic needs and a shared ideological opposition to pan-Arab nationalism.
In addition to statements from members of the Israeli military and diplomatic apparatus in Iran, Before the Revolution includes interviews with Israelis who came to Iran in a civilian capacity. Largely employees of Israeli or international firms with contracted projects in Iran, these individuals and their families formed a close-knit community in Tehran.
Shadur's narration states that Israelis felt "at home" in Iran, and the film attributes their comfort primarily to the community's high standard of living. "Why did we go there?" one interviewee asks rhetorically. "Because the salaries, in comparison to Israel, were unbelievable." Another interviewee marvels that her family was able to afford a domestic servant who washed clothes "by hand."
Archival footage shows Israeli expatriates reclining beside swimming pools, attending elaborate parties, exploring a luxurious department store, and hobnobbing with the Iranian elite at the Shah's rococo palace.
RELATED Portraits of life in post-revolutionary Iran
Before the Revolution attributes this wealth to a quasi-colonial economic structure. Several interviews reference the poverty and political repression experienced by large segments of Iranian society. Others openly discuss official Israeli support for the Shah's dictatorial regime and their own complicity in a deeply unjust system.
Although valuable, the film's focus on Israeli economic and military ties to Iran provides a disappointingly narrow view of relations between the two countries. The relationship between Israel and Iran was not based solely on common racial animosity, arms sales, or quasi-colonial economics. The settlement of Israeli expatriates in Tehran was part of a broad network of civilian movements between the two countries. These movements engendered interpersonal relationships between Israelis and Iranians that were central to cordial relations between the two countries.
The covert allegiance between Israel and Iran enabled members of Iran's large, indigenous Jewish community to move freely between the two countries. Many Jewish Iranians travelled to Israel to visit family, to study, or for medical treatment. With social networks that extended between the two countries, Jewish Iranians often served as middlemen between Israelis and Iranians of other faiths.
It was not unusual for Muslim and Christian Iranians to visit Israel. Some, like the legendary political theorist Jalal al-e-Ahmad, studied Israeli society and government. Others travelled to Israel for medical treatment in the country's widely respected hospitals. In 1977, at the cusp of the revolution, more than 900 Iranians received medical treatment at Jerusalem's Hassadah Hospital. Iranian patients in Israel came from a range of social and religious backgrounds, from the Shah's sister to poor citizens who paid for treatment with contributions from friends and relatives.
A significant number of Israelis came to Iran as tourists. The country offered breathtaking scenery, a rich ancient heritage, and a cosmopolitan urban society. Judaism (if not political Zionism) was widely accepted. Iran held a special attraction for Israeli citizens born and raised in Middle Eastern countries like Iraq. Arabo-Islamic culture was largely taboo in Israeli society, and Iran provided a space for some Israelis to reconnect with certain elements of their ancestral cultures.
Before the Revolution largely ignores these aspects of the Israeli-Iranian relationship. The single ethnic Iranian in the film, Iran-born professor David Menshari, is identified only as an Israeli who "studied in Tehran." None of the Israelis interviewed describe non-professional relationships with Iranian civilians.
Ultimately, Before the Revolution only reinforces the current paradigm of perpetual conflict between Israel and Iran. In the film's Argo-like final scenes, the Israeli expatriates flee screaming mobs of revolutionary civilians and lie their way past armed militiamen. An unrestrained Iranian populace reverts to apparently innate hostility towards Israelis. Unsentimental Israelis drink celebratory champagne as their plane departs Iranian airspace. 30 years of Iranian-Israeli camaraderie is portrayed as a state-imposed illusion that disintegrates without a hint of resistance.
EDITOR'S PICK 5 Great Iranian Films