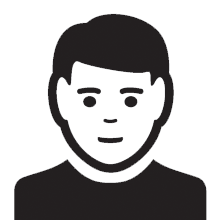 Last updated: 8 July, 2013
"The EU is not discussing any boycott of Israeli products, but instead is trying to be consistent with international and humanitarian law"
In these weeks the EU is discussing the possible labeling of products originating from settlements in the Palestinian Territories. This triggered an astonishing number of analysis and commentaries that had the tendency to conflate topics of different nature. Last July the first Israeli Justice Minister Tzipi Livni clarified for example that "if we do not take action regarding the European boycott of goods coming from the settlement areas, the boycott will eventually extend to all of Israel."
The founder of the Interfaith Taskforce for America and Israel noted that Israel's products "originating in the biblical regions of Judea and Samaria (also called the West Bank), are being boycotted by none other than the German government". Anti-Defamation League's national director pointed out that "if the only country you want to single out is Israel, that's anti-Semitism". Israeli Deputy Foreign Minister Ze'ev Elkin arrived to the point to compare the current debate among EU member states to the 1975 UN resolution that declared Zionism a form of racism and racial discrimination: "Once", Elkin clarified, "the UN decided that Zionism is racism — but we didn't say that that was a lost cause".
ALSO READ David Ha'ivri: Take off the mask – Israelis and Arabs
Boycott, labeling and Rule of Origins (RoO) are three extremely different practices and a better understanding of them would have prevented most of the current debates. The EU is not discussing any boycott of Israeli products, but instead is trying to be consistent with international and humanitarian law as well as with its own internal policies. In 2005 the EU pointed out that products originating in areas beyond Israel's pre-1967 lines do not benefit from preferential tariff treatment under the EU-Israel Association Agreement. RoO are primarily designed to enable trade liberalization through reciprocal arrangements. Such method is carried out through preferential agreements contemplated to set up trade concessions just to the contracting parties, while keeping existing barriers with non-contracting parties.
The current debate about RoO aims to avoid that products manufactured in settlements can profit from special benefits. To allow a preferential tariff treatment would function as a sort of incentive for further colonizing and exploiting the Palestinian Territories. It is noteworthy that much of the products originating from settlements are destined to Israeli markets. Furthermore, most of the natural resources exploited by Israeli companies in the Palestinian Territories are aimed to the benefit of Israeli citizens (about 94 percent of the materials produced nowadays in the Israeli quarries in the West Bank is transported to Israel). This means that, in violation of the Fourth Hague Convention of 1907 and other well-established principles of customary international law, natural resources are in great percentage not used for the needs of the local majority.
ALSO READ Unrest continues to interrupt life in Istanbul
The possible labeling of products originating from settlements is another issue altogether. The push to label West Bank settlement products comes from the conviction that the consumer has the right to be informed about the provenience of any product. Israel, that in some respects is singled out for the favorable economical treatment that it receives from the EU and the US, is considered by the EU accountable for the growing funds that it is investing on the colonizing project; it is enough to mention that during Prime Minister Benjamin Netanyahu's last four-year term, 38 percent of nearly 6,900 West Bank construction starts were reported in settlements deep inside Palestinian territory, compared to 20 percent under his predecessors.
To go back to our previous example of an alleged "EU double-standards", Brussels has imposed sanctions on the Syrian regime since the onset of the civil war and it has abandoned its arms embargo, meaning that single EU member states can now arm the opposition: this is a whole different response than agreeing on guidelines how to label products that will give the consumer a choice.
In this context it is perhaps necessary to clarify why the Palestinian Territories represent a "sui generis case". In other somewhat similar contexts, such as, just to name a few, Abkhazia, the Turkish Republic of Northern Cyprus (TRNC) and East Turkestan, the "occupying powers" of these areas have created in loco nominally independent states (TRNC-Turkey, Abkhazia-Russia and so on), and/or are not building settlements in their "occupied territories" (Chechnya is just an example), and/or have incorporated the local inhabitants as their citizens: with all the guarantees, rights and problems that this entails. In Tibet, despite China's annexation of the area (Tibetans are citizens of a country) and the fact that according to the Dalai Lama the region is not seeking independence from China, a severe repression is taking place. European powers, contrary to what could be said regarding to the Israeli-Palestinian context, bear no historical responsibilities for the current situation in Tibet. Nonetheless, Chinese embassies in London and elsewhere attract weekly protests and Beijing, ironically, continues to accuse Western countries of being unfairly singled out.
EDITOR'S PICK John Robertson: Egypt's Coup, David Brooks, and Egypt's Countryside