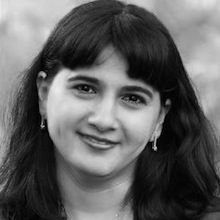 Last updated: 12 July, 2013
"A fear of being separated from my family for committing the sin of all sins: teaching journalists and citizen journalists to use social media"
There is a lot in common between me and Nancy Okail. We are both Arab women of similar age living in the Washington DC area. We are both moms, and we both have boy and girl twins. We are also both convicted felons. If either of us ever steps foot in Egypt, we will be shoved in prison for five years with hard labor.
The only difference between us is that I'm not separated from my family. My twins still have their mom, for now. Okail's twins, however, are thousands of miles away from their mother who was forced into exile in the US following her verdict.
What was our crime? Well, in my case I was in charge of a program that trained journalists in Egypt as part of my job as a program director for the International Center for journalists (ICFJ), a non-profit organization based in Washington DC. Okail was the director of Egypt's Freedom House, a non-profit organization that promotes freedom and human rights across the world.
Will he ever step foot in Egypt again?
Okail and myself are not alone in this predicament. We are among 43 NGO workers (including 16 Americans) who were convicted in Egypt for "working illegally" and for "destabilizing Egypt by serving Israeli and American interests." The verdict was announced six weeks ago after more than a year of legal melodrama, which involved indictments, hearing of the so-called "witnesses" and supposed deliberations.
The indictment, which was announced in early 2012, happened after offices of a number of NGOs (mostly American ones) were raided by the Egyptian police and their equipment was confiscated.
When I first heard about my indictment (on Twitter of all places), I was in the suburbs of Washington DC tending to my then four-month-old twins. I was nowhere near Egypt, and was not a "fugitive," contrary to what the Egyptian media reported. In fact, I had only gone to Egypt twice during my stint with ICFJ, each time for less than a week.
ALSO READ Anger and uncertainty for Egyptians in Ramadan
Three weeks have passed since the verdict was announced and we are still in limbo, not sure what the future holds. Besides condemnation statements here and there, and letters from US congressmen and senators, the status quo remains. Okail is still separated from her kids and I (an American citizen) remain in fear. A fear of possible extradition to Egypt. A fear of being separated from my family for committing the sin of all sins: teaching journalists and citizen journalists to use social media to better inform their peers. Appeal is not an option in my case, since I was among those who were tried in "absentia."
Among the Egyptians convicted besides Okail is Yehia Ghanem, a renowned Egyptian journalist who ICFJ hired to run the training program in Egypt. He is also exiled in the US, separated from his wife and his three children. If he ever returns to his hometown of Cairo he will be jailed for two years with hard labor. Will he ever get to see his family? Will he ever step foot in Egypt again? Will his son's arms be broken again for defending his father's reputation in school? Who knows! The future is bleak for now.
The verdict, which not only ruined the lives of the individuals involved and their organizations but the whole NGO and civil society sector in Egypt, is a sham to say the least.
As we stand now, the 43 NGO convicted workers have been unjustly convicted with no hope for an immediate relief. Our best shot is for the verdict to be overturned. There is not much we can do but appeal to the international and local community to hear our case, and shed light on the injustice. We need more international intervention on the political level to alleviate the case of the convicted workers, to reunite parents with their kids, and to keep the hope and aspirations of the so-called Arab Spring going. Hope is what I have left. Hope that one day, the two sets of twins (Okail's and mine) will have a play date in Cairo somewhere overlooking the Nile.
EDITOR'S PICK Media freedom still flouted a week after military takeover