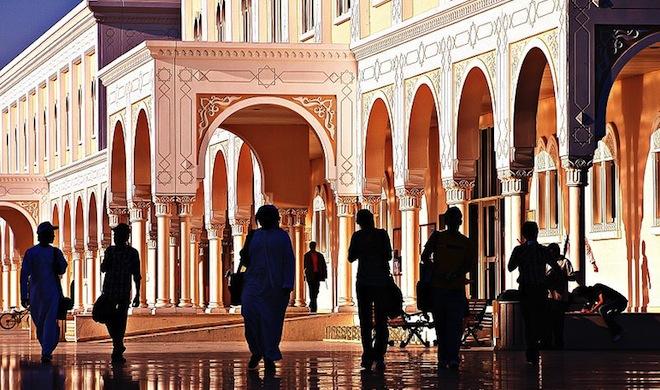 Last updated: 15 July, 2013
Emirati youth tells you how to invest
"By the time I was 16 I had started analyzing the stock market on my own, because I believe that the best person to manage your money is yourself," Amer Bin Breik tells Knowledge Wharton.
The now 22-year-old Emirati student at American University of Sharjah is majoring in finance, has doubled his capital with his first significant investment in US markets and founded InvestUAEMoney.com, where he offers financial advice to subscribers.
Most of his clients are between the age of 25 and 60 but Bin Breik also encourages teenagers to become more aware of their finances, insisting that it is never too early to start building wealth.
"At a young age, with fewer responsibilities and unnecessary expenses, it is easier to save up or begin building wealth," he says. "Later on in life there will be more responsibilities and many necessary expenses which will leave you with no option but to spend."
Bin Breik knows what he is talking about; he started at the age of 13, investing the 55 US Dollars he received from family on the Eid holiday to buy shares of a local petroleum company. He was quickly captivated by investopedia.com, but simply playing with virtual just wouldn't satisfy the young entrepreneur who contacted Chinese dealers to supply him with electronic gaming devices that could sell at a profit on souk.com.
Bin Breik recommends national bonds for young people to begin saving,
"National Bonds makes it really easy for young people to save, so start your savings with them, build your capital and educate yourself on other ways to increase investment. You can then also consider moving on to a mutual fund."
Patience is one important ingredient, he says, "Investing has taught me many things, but it's mainly taught me patience."
Bin Breik is planning to establish InvestUAEMoney Academy where people of all ages can learn about the basics of investment.
To continue reading see original article at Knowledge Wharton.