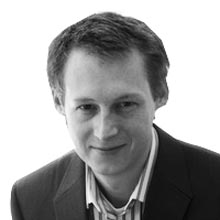 Last updated: 17 July, 2013
"Sheikh Tamim may have already taken his first steps in the direction of greater pragmatism"
Less than a month into his new job, Sheikh Tamim bin Hamad has already found himself facing one of the most decisive periods for Qatari foreign policy since the onset of the Arab Spring. With Qatar's influence and power in the region increasingly challenged, it will now be up to the Gulf nation's newly appointed ruler to chart a new course in his country's dealings with the region.
An Egyptian state controlled (at least nominally) by a friendly government in Cairo under the Muslim Brotherhood represented a key part of Qatar's regional foreign policy jigsaw. Its loss is, to put it mildly, a huge blow to Qatar's regional ambitions. If as they say, Egypt is the Arab world's trendsetter, then Qatar's foreign policy headache is likely to extend far beyond the immediate consequences surrounding the removal of Egypt's first democratically elected president, Mohammed Morsi, and the on-going purge directed against senior Muslim Brotherhood leaders.
What started in Egypt will usher in profound changes with ripples impacting not only the political geography of neighbouring countries undergoing their own transitions to democracy but also a Qatari policy that has been largely predicated on unequivocal support for Muslim Brotherhood groups and their unique brand of political Islam. It also comes against the backdrop of growing popular hostility, with large swathes of the Arab public turning against the Gulf nation and its mouthpiece, Al Jazeera Arabic, over their perceived backing for Islamist forces at the expense of other political voices.
MORE OPINION Adam Walker: The will of the Egyptian people
Loosing Egypt has also meant an end to the increasingly influential triumvirate of regional powers constituted by Egypt, Turkey and Qatar. While of course each country pursued its own set of foreign policy priorities, their common support for political Islam as incarnated by the Muslim Brotherhood and the Turkish AKP made them natural bed-fellows able to collectively wield considerable regional influence, side-lining Saudi Arabia and its allies by capitalising on a moderate Islamist wave set in motion by the recent tectonic shifts in the Middle East's political landscape. While Qatar can of course be expected to continue cooperation and coordination with Turkey (most notably on Syria), President Morsi's fall combined with Prime Minister Erdogan's domestic troubles has dealt a heavy blow to the tacit alliance between the three nations – at least in its current form.
The Egyptian army and Interim President Mansour are steadily reverting to a Mubarak era policy
Meanwhile, President Morsi's downfall has provided a crucial opening for Saudi Arabia to re-assert itself. With the loss of Qatari influence in the Egyptian presidential palace, Riyadh has been all too eager to step in and fill Doha's shoes. A fact highlighted by King Abdullah bin Abdulaziz Al Saud's gleeful statement welcoming the coup and the rapid announcement that Saudi Arabia and the UAE would grant Egypt $8 billion in financial aid (presumably in lieu of the $8 billion originally pledged by Qatar).
This comes at a period of increasing competition between Qatar and Saudi Arabia as they seek to advance rival political forces in post-Arab Spring countries, as well as in Syria where they recently tussled over leadership of the Syrian National Coalition. As in Egypt, Syria's Muslim Brotherhood, sponsored by Qatar and long at the helm of the opposition in exile, is looking increasingly discredited and may struggle to preserve an influential role for itself going forward – prompting further questions over Qatar's choice of political vehicle in the conflict.
PORTRAIT Qatar's Sheikh Tamim: 33-year-old groomed for power
Significantly though, the crackdown on the Muslim Brotherhood in Egypt calls into question the long term viability of Qatar's vision for the Middle East. Having bet heavily on the rise of the Muslim Brotherhood as the region's pre-eminent political force in the wake of the Arab Spring, the precedent set in Egypt risks undermining Qatar's Islamist allies throughout the region, and with them Doha's regional strategy and standing in the Arab world. Having wagered on its ability to forge a leadership role for itself through influence and wealth, Doha it seems will now have to radically re-think its strategy.
Moreover, Doha risks being increasingly shut out of current intra-Palestinian reconciliation talks where it has sought to mediate between Hamas and Fatah, and the Israeli/Palestinian peace process where it recently spearheaded a new Arab League peace plan – two areas which it views as a useful means for boosting its international credentials. President Morsi's removal and the resurgence of Egypt's deep-state will also have an immediate impact on Qatar's main Palestinian ally, Hamas, which will now finds itself on the back foot.
While it is of course debatable how much Egypt's foreign policy towards the Palestinians changed in practical terms under Morsi, the latter was nevertheless able to induce a number of profoundly symbolic changes favourable to Hamas, most notably ending the Islamist group's diplomatic isolation within the Arab world and opening the way for Qatari investment and reconstruction funds within the strip. The result was an empowered and emboldened movement in Gaza, and an increasingly marginalised and cash-strapped Palestinian Authority under Fatah in the West Bank.
RELATED Media freedom still flouted a week after military takeover
However, having now regained the reigns of decision making, the Egyptian army and Interim President Mansour are steadily reverting to a Mubarak era policy which treated Hamas with great animosity, already apparent through a renewed Egyptian crackdown on smuggling tunnels between Egypt and Gaza.
Current events could however provide Sheikh Tamim with a golden opportunity to discard, or at least significantly moderate, the maximalist foreign policy recently advocated by his father in favour of a return to Qatar's old brand of realpolitik by forging ties with a wide array of regional actors. In doing so, Qatar's new ruler will have to prove not only that his nation's political clout is more than a fleeting phenomenon on the Middle East's political map but also that it possess a resilient foreign policy able to extend beyond the narrow ideological confines that have plagued other regional powers.
In fact, Sheikh Tamim may have already taken his first steps in the direction of greater pragmatism and away from a more gun-hoe approach to regional policy, issuing an ambiguous statement in the wake of the Egyptian coup seemingly welcoming the appointment of a new government, and allowing Saudi Arabia to take the lead on Syria.
ALSO READ Yassir Karooka: Sudan and the paranoid response of the Arab World