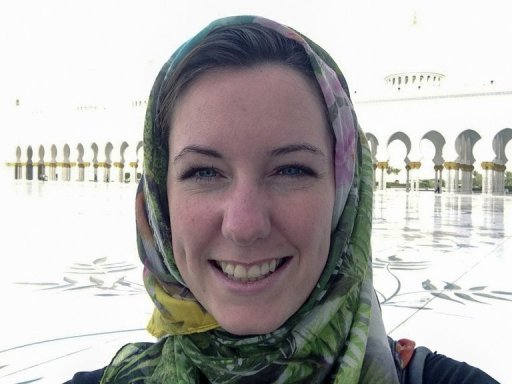 Last updated: 22 July, 2013
Dubai pardons Norwegian in rape case
A Norwegian woman sentenced to prison in Dubai after reporting she was raped was set free with a full pardon on Monday after her case sparked an outcry.
Marte Dalelv, 24, expressed relief at the end of a four-month ordeal which had seen her prosecuted and convicted for extramarital sex, perjury and consuming alcohol without a licence, after she lodged the complaint against her boss.
The convictions could have seen her serving a 16-month jail term in the United Arab Emirates but Dubai ruler Sheikh Mohammed bin Rashid al-Maktoum pardoned her on all counts.
The boss, against whom she lodged the complaint and who had been sentenced to 13 months for alcohol consumption and sex outside marriage, was also pardoned, her lawyer Mahmoud Azab told AFP.
"I was told that I've been pardoned," a smiling Dalelv told reporters outside a Scandinavian social centre, adding her passport had been returned and she would leave the Gulf state "as soon as possible".
"I'm very, very happy. This is the perfect ending (and) it feels really, really good," she said.
In Oslo, Norwegian Foreign Minister Espen Barth Eide expressed relief the pardon had been granted but criticised the original court verdict.
"I'm… thankful to the emir, who has it within his power to give such a pardon," Eide told AFP.
"The verdict was contrary to several conventions of human rights that the Emirates have signed and promised to upkeep, especially the UN Convention of Women."
Eide had criticised Dalelv's prosecution from the outset saying it was "very strange that a person who reports rape is sentenced for acts which in our part of the world are not even a crime."
Dalelv reported the rape to police back in March and was immediately detained, being released four days later with the assistance of Norwegian diplomats.
She has since been staying at the Norwegian Seamen's Centre in Dubai.
Norwegian authorities had agreed to pay for legal fees after she spent 55,000 Norwegian kronor (7,000 euros) on legal assistance, she said.
Dalelv, who had come to Dubai on a business trip from Doha when the incident took place, told AFP that she has not yet decided if she will go back to Qatar.
Dalelv's boss, a Sudanese identified only as Hawari in his 30s, was also freed and handed back his passport, her lawyer Azab said.
Norwegian ambassador Ase Elin Bjerke, who was accompanying Dalelv, told AFP: "We are very grateful for the outcome of this case … It has been very challenging."
She said there was no immediate word on the grounds for the pardon but "the very fruitful dialogue that we have had at a senior level has given result."
"She has not only been pardoned but she can stay until she decides herself to leave and she is allowed to return to the UAE anytime," said Bjerke.
Dalelv had said she was hopeful that she would succeed in her appeal against the conviction by a Dubai court last week.
Her hearing was to have taken place on September 5, before she was called to appear at the public prosecutor's office and informed of the pardon on Monday.
"Marte was a victim of her boss's moral corruption," her lawyer Azab told reporters.
The Norwegian government had faced opposition criticism for not taking more robust action in support of Dalelv.
But the foreign minister's political adviser, Kathrine Raadim, had insisted it was out of the question for Norway to recall its ambassador while the case remained unresolved.
A petition on campaign group Avaaz for her release had obtained over 72,000 signatures while several Facebook groups were set up to demand her freedom.