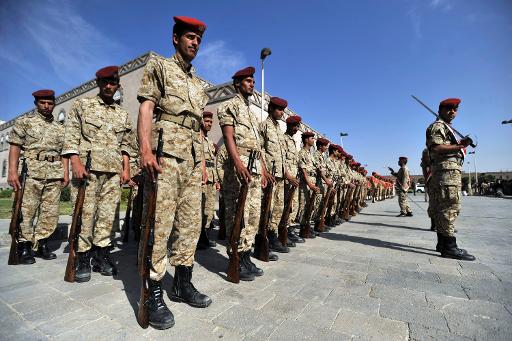 Last updated: 2 October, 2013
Al-Qaeda gunmen kill four Yemeni soldiers
Al-Qaeda gunmen shot dead four Yemeni soldiers on Wednesday when they attacked a checkpoint in the southeastern province of Hadramawt, a military officer said.
Several other soldiers wounded in the attack, in the area of Mayfa, the officer said.
Militants of the Al-Qaeda in the Arabian Peninsula remain active in southern and eastern Yemen despite repeated military campaigns to break the group's back.
In another part of Hadramawt, Al-Qaeda-linked militants continued to hold soldiers hostages at an army headquarters they stormed on Monday in the port city of Mukalla.
The militants seized the building after a suicide bomber rammed a car into the entrance. Army forces recaptured two storeys and cornered the gunmen in on the top floor.
Monday's attack was the second major assault on the army in 10 days.
On September 20, suspected Al-Qaeda fighters killed at least 56 soldiers and police in coordinated dawn attacks in Shabwa province further west.
That was the deadliest day for security forces since the army recaptured a string of southern towns from the jihadists in a major offensive last year.
Washington regards AQAP as the global jihadist network's most dangerous affiliate and has stepped up its drone strikes against the group in recent weeks.