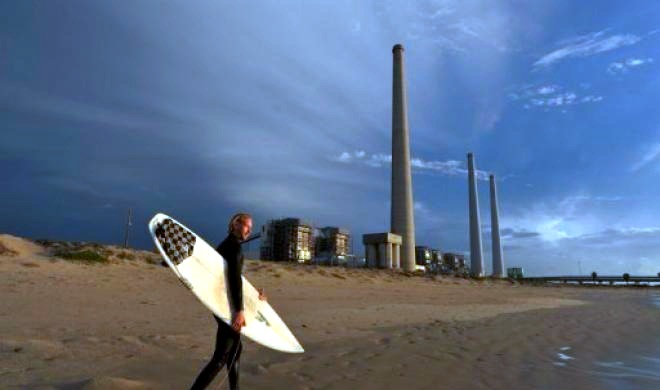 Last updated: 20 October, 2013
East Med gas – peacemaker or breaker?
We have an opportunity to solve regional "quibbles" with these recent discoveries, write Naava Mashiah and Laura El-Katiri, but will leaders and decision-makers be able to think long-term and for the benefit of future generations?
Much is being talked these days about Cyprus' and Israel's offshore natural gas discoveries, and the option to export both countries' natural gas riches over the coming few years. Traditional importers of above 90% of their domestic energy supplies, both Cyprus and Israel can now embrace an energy future that will likely look very different from the past – including through low-cost supplies of natural gas to their domestic energy markets and, potentially, resource revenues from the export of their natural gas resources.
And there's potentially more to come; a 2010 US geological survey suggests the Levant basin, which also includes the offshore territories of Palestine, Lebanon and Syria, could hold as much as 120 trillion cubic feet (tcf) of gas, leaving as much as more than two thirds of the East Mediterranean's hydrocarbon riches yet to be discovered.
"Syria, Lebanon, and in the north, Turkey could also benefit significantly from a new natural gas lifeline"
The global significance of these discoveries is modest; the world's largest gas reserve holders Russia and Iran hold with 1160 tcf and 1187 tcf respectively many multiples of these reserves, being exporters of much different scale. However, for the gas- and generally hydrocarbon-starved region of the Levant, which has held little share in the Middle East's overall regional energy wealth, these discoveries are no short of significant, game-changing events in their modern economic histories. They also come at arguably just the right time: Israel's domestic gas supply contract was cancelled in April of last year following the 2011 overthrow of the Mubarak regime, while neighbouring Jordan, whose electricity sector relies close to 80% on Egyptian gas, has had to live with more than two years of on-off gas supply subject to dozens of attacks against Egypt's energy export infrastructure, and more recently glaring supply shortages to Egypt's own domestic market.
Syria, Lebanon, and in the north, Turkey could also benefit significantly from a new natural gas lifeline from within the region, sparing all four countries expensive alternative supply options, primarily in the form of high-cost liquefied natural gas (LNG).
Israel and Cyprus, meanwhile, have been considering different export options. Beyond the region, many proponents of Israeli and Cypriot gas export have been looking to LNG exports, with different locational options for Israeli LNG ranging from onshore, offshore, and third country LNG facilities located in and shared with Cyprus. Targeting premium markets in East Asia, both may yet have to decide about the whereabouts of their export plans. The regional option, in the form of pipeline exports of Cypriot and possibly Israeli gas is commercially attractive, perhaps one of the most attractive options, for it targets a growing demand market in Turkey with the option of accessing European markets as well.
Infrastructure investment costs will compare favorably to costs associated with LNG. Similar considerations apply to Israeli exports to Arab neighbors Jordan, Egypt and Palestine – all gas-hungry markets that could benefit significantly from low-cost Israeli gas vis-à-vis the alternative of high-cost LNG imports under long-term supply contracts.
RELATED STORY Israel's black gold shifts the balance of power
Regional gas trade would also be highly attractive from a political point of view. Israel's and Cyprus' natural gas discoveries could be a very potent political currency in the region's need to address two of the world's longest-standing political disputes, those centered around the Republic of Cyprus and Turkey, and Israel and some of its Arab neighbors. Being the carrot under a brokered peace deal between the two Cypriot communities and Turkey on the one hand, and Israel and at least some of its Arab neighbors on the other would make East Mediterranean gas a grand dealmaker in the political sense in addition to its widely accepted economic benefits.
Challenging these opportunities is, unsurprisingly, the realm of politics. While desirable economically, commercially as well as, in principle, politically, political deadlock over decades-old conflict, the need for domestic politicians to draw capital among the own electorate from the ability to blame others for one's own economic miseries, as well as the elusive yet politically mobile opposition of "the people" in the Arab, Israeli and Turkish streets may very well threaten the success of such projects. And while there are important precedents within and outside the Arab world over production sharing mechanisms of hydrocarbon reserves, political animosity and the sheer value of selling an image of enmity between such countries as Lebanon and Israel – which yet face the need to resolve disputes of their maritime boundaries with potential hydrocarbon riches overlapping their claimed territories – may yet hinder any such rapprochement. In this sense, the East Mediterranean gas reserves may yet show their "ugly" face, that of natural resource riches that fuel, rather than help diminish conflict.
"Investors and their shareholders are looking at the economic bottom line and not at conflict resolution"
We have a chance to solve so many regional 'quibbles' and have the region prosper as a whole from these recent discoveries. Will the stakeholders be able to overcome their political loyalties and carve out a creative solution in which former rivals become partners and enjoy wealth arising from hydrocarbon exports? Can the leaders and decision makers think long-term for the benefit of all the peoples and future generations?
Undoubtedly, economic factors will lead and the option that is selected will have to be a commercially viable option. Investors and their shareholders are looking at the economic bottom line and not at conflict resolution. Yet, it would be a true benefit to the region if the viable solution also brings forth stability and joint wealth. The incentive to find and endorse these creative solutions will not come from the companies' directors, they will have to come from the regional leaders.
Naava Mashiah is the founder and former CEO of M.E. Links, focusing on transfer of technology from Israel to MENA and is an active participant of Track 2 diplomacy in MENA region. Laura El Kathiri is a Research Fellow at Oxford Institute for Energy Studies, UK.
EDITOR'S PICK Saudi doesn't want to talk about the shale boom