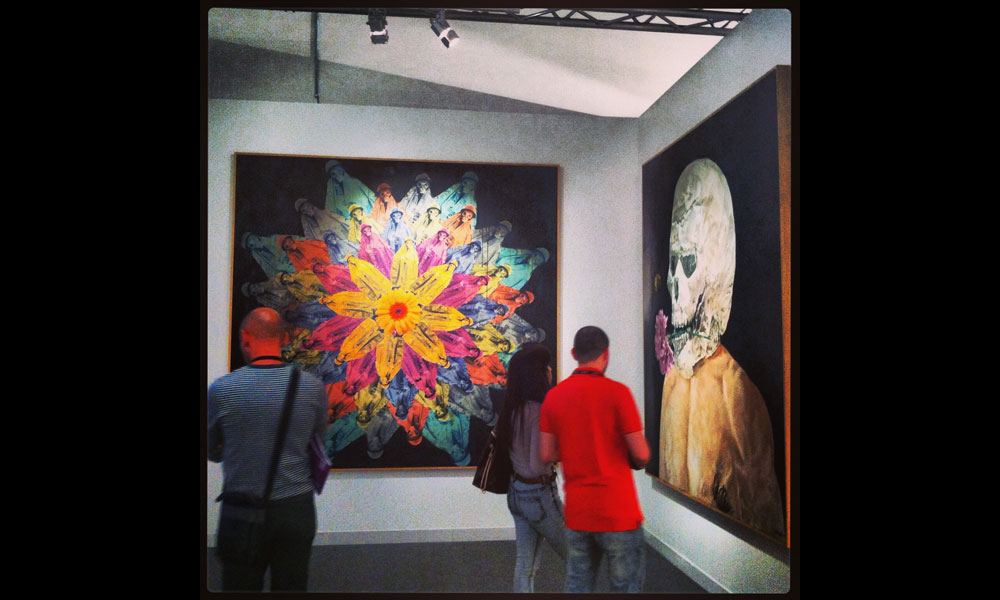 Last updated: 24 November, 2013
ARTWORKS: Pieces that caught our eye at Abu Dhabi Art
Combining contemporary art, poetry reading, film screening and live performances, the fifth edition of Abu Dhabi Art 2013 had something for everyone, reports Badar Salem.
This year, the art fair welcomed 50 galleries from around the world featuring contemporary art and design, including a wide spectrum of installations and large-scale sculptures.
One of the interesting events that took place during this year's Abu Dhabi Art was the "Durub Al Tawaya" series which saw artists transforming public buses into moving art pieces using images, videos and sound.
The three day event (Nov 20-23) was held in the Saadiyat Cultural District, currently home to the Manarat Al Saadiyat exhibition centre and UAE Pavilion, and the future home to the Louvre Abu Dhabi and the Guggenheim Abu Dhabi.
Above are some of the art pieces that caught our eye. Enjoy!