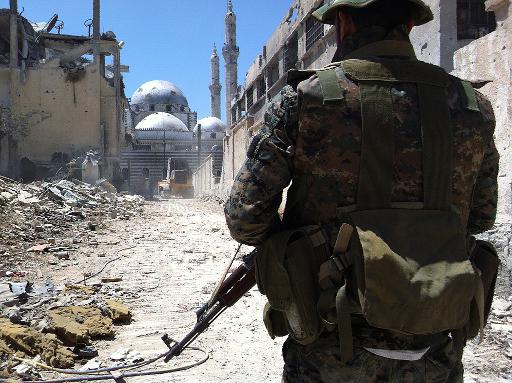 Last updated: 2 December, 2013
Syria war toll nearly 126,000
The toll in 33 months of Syria's brutal conflict has left nearly 126,000 people dead, according to the Syrian Observatory for Human Rights monitor.
The group, which relies on a network of activists, lawyers and doctors on the ground in Syria, said it had documented 125,835 deaths in the conflict up to December 1.
The dead include 44,381 civilians, among them 6,627 children and 4,454 women.
The group said at least 27,746 opposition fighters had been killed, among them just over 19,000 Syrian civilians who took up arms to battle President Bashar al-Assad's regime.
The opposition toll also includes 2,221 army defectors and 6,261 non-Syrians who have joined the rebel side.
The regime side saw nearly double the overall losses of the opposition, with the Observatory documenting 50,927 dead among those fighting for Assad's government.
That figure includes 31,174 soldiers, and 19,256 members of Syrian pro-regime militia.
The group said it had also documented the deaths of 232 members of the Lebanese Shiite group Hezbollah, and 265 other non-Syrian Shiite fighters battling alongside the regime.
The Observatory said it had also recorded an additional 2,781 deaths of unidentified individuals.
The bloody conflict in Syria began in March 2011, with peaceful anti-government protests inspired by similar movements in Tunisia, Egypt and Libya.
It spiralled into a brutal civil war after Assad's government used force to put down the demonstrations and the opposition took up arms.