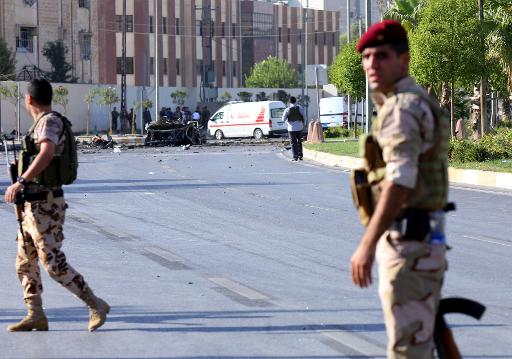 Last updated: 6 December, 2013
Journalist gunned down in Iraqi Kurdistan
Gunmen shot dead a magazine editor investigating corruption in the autonomous Kurdistan region, the latest in a series of attacks on journalists in Iraq, media rights groups and police said Friday.
Kawa Ahmed Germyani, the editor-in-chief of Rayal magazine and a correspondent for Awene newspaper, was gunned down on Thursday night, said Rahman Ghareeb, an official from Kurdish media rights watchdog Metro Centre.
A police captain confirmed Germyani had been killed.
Ghareeb said that Germyani, 32, was shot in the head and chest in front of his mother at his home in the town of Kalar, which lies south of Iraqi Kurdistan's second-biggest city Sulaimaniyah.
Germyani had received threats, and he was taken to court by politicians and officials over his work to uncover corruption, Ghareeb said.
"We are appalled by Germyani's murder and offer our heartfelt condolences to his family and colleagues," media rights group Reporters Without Borders (RSF) said in a statement.
"A professional journalist who covered corruption and nepotism in Iraqi Kurdistan, Germyani knew he was in danger and had told the region's authorities about the threats he had received," the group said.
"His murder could have been avoided if they had taken the necessary measures to protect him."
RSF added that it is "worried about the very dangerous climate for journalists both in Iraqi Kurdistan and the rest of Iraq, and about the impunity enjoyed by their attackers and killers."
Germyani's killing came less than two weeks after another journalist, Alaa Edwar, was killed in the city of Mosul in northern Iraq.
Three more journalists were killed in Mosul in october.
Iraq has come in for repeated criticism over shortcomings in media freedom, and ranks first in the Committee to Protect Journalists' Impunity Index, which tracks unsolved murders of journalists.
And while the Kurdish region in the north often promotes itself as safer and more respectful of human rights than the rest of Iraq, it has been sharply criticised by rights groups for infringing on free speech.
In February, Human Rights Watch slammed Kurdish authorities for arresting opponents and journalists under legislation that has not been approved by the region's parliament.