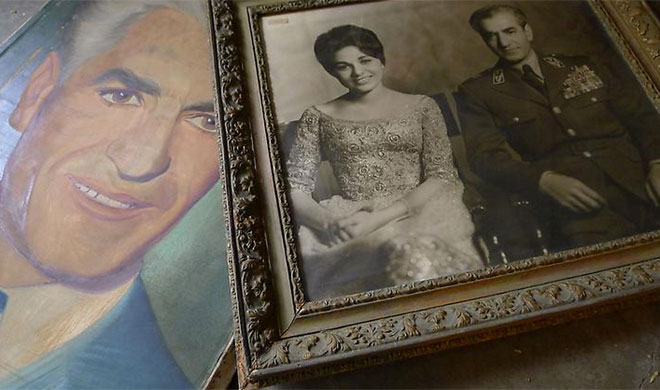 Last updated: 19 December, 2013
Iranian Embassy in the US like you've never seen it before
The long forgotten glamorous life of the Iranian diplomatic delegation to the US, which hosted celebrities and politicians like Ronald Reagan and John F Kennedy, is now all but a fading memory, its majestic façade an empty shadow of its former self. However, a photo exhibition is bringing the now abandoned embassy back to life.
From 16 December to 30 of January visitors of the Ayyam Gallery* in Dubai will be able to receive a rare glimpse into the glamorous life of the Iranian diplomatic delegation's presence in the US before its closure in 1979. The photo exhibition, "Custodian of Vacancy: The Iranian embassy in the USA," by Iranian-American artist Eric Parnes shows a historic moment of time that has rarely been seen.
"Decadent soirees held by then – Ambassador Ardeshir Zahedi were attended by the Shah and Shahbanu, her glittering tiara matched only by the brilliance of renowned beauties like Elizabeth Taylor. The glamour of Persia, its mysticism and exoticism was a rare world opened to the highest of American society in the 1970s, and just as quickly the doors were flung shut and forgotten."
The embassy has been closed since the Shah's fall and the US Embassy hostage crisis of 1979. However, until today the building, which still belongs to Iran, remains a testimony of its rich history, depicted in Parnes' photos. And who knows, with defrosting Iran-US relations perhaps the building will be brought back to life sooner than expected.
*The Ayyam Gallery was founded by the two collectors Khaled and Hisham Samawi in Damascus, 2006. The aim was to cultivate Syrian burgeoning and contemporary art by projects such as Shabab Ayyam Project, an incubator for emerging artists. Ayyam Gallery is now covering art from the entire region.