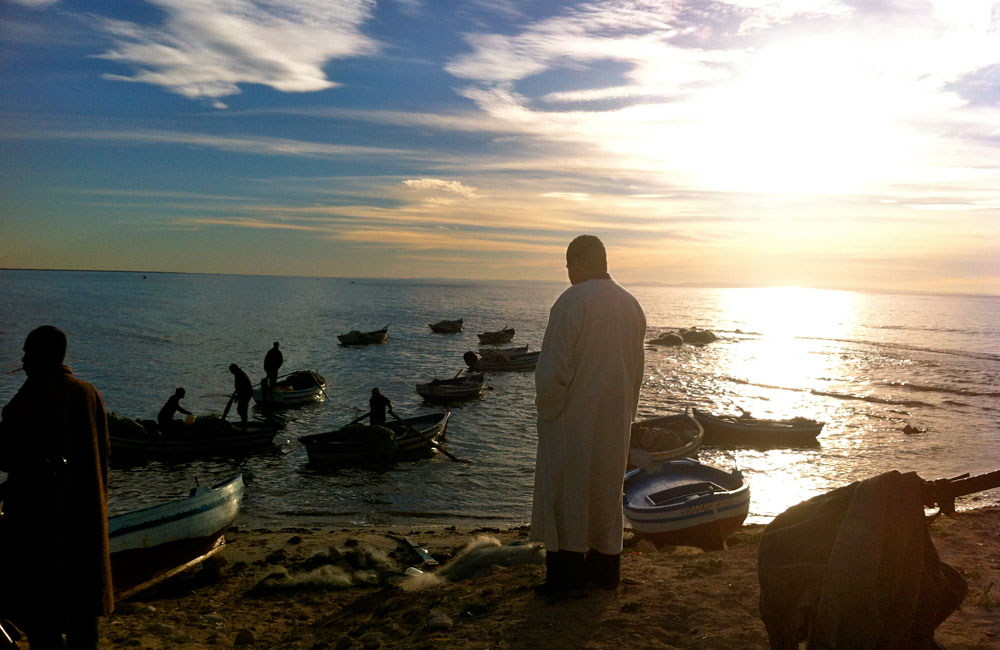 Last updated: 9 January, 2014
Djerba – "where the air is so mild it prevents you from dying"
Simone de Beauvoir allegedly described the Tunisian island Djerba as "one of the silent places in the world with an air so mild that it prevents you from dying." Your Middle East editor Christine Petré visited the island during its low season.
Djerba, a small island just outside Tunisia's coast, is mostly known for North Africa's oldest synagogue, El Ghriba. The building is more than 2,000 years old and one of the world's most famous synagogues, frequently visited by Tunisia's largest Jewish community, residing on the island. It is also the landmark to which thousands of Jewish pilgrims visit during the annual Jewish festival of Lag Ba'omer.
"Follow the coastline and you are likely to see flamingos and – if you're lucky – dolphins"
In addition to the synagogue you can find a large number of mosques – around 400 according to one resident – scattered around the island, partly built to protect the island from intruders. One mosque, close to Sedouikech, is especially fascinating as most of it is hidden underground only showing two white domes above ground. It was an Ibadite mosque and dates back to the 12th century.
But there is more to the island than the synagogue and its many mosques. Djerba is also known for its pottery. Guellala, found on the island's southern coastline, is home to many pottery manufacturers; colourful pottery of all shapes can be seen in the many souks across the island.
During the high season the island blossoms into a summer paradise. Tourists invade the "Tourist zone," an area along the coastline dotted with luxurious hotels. However, unless you live in this area, there isn't much worth seeing.
Instead make sure you visit Djerba's biggest town Houmt Souk with its little fish market. Every morning an auction is held, selling fish to the highest bidder, a practice seen nowhere else in the country according to a local resident. Stroll down to the city's harbour and you can see the island's many fishermen and their different fishing techniques, including gargoulette, where pots are used to trap octopus.
For the ultimate experience of the island's nature rent bikes and cycle around the flat landscape. Follow the coastline and you are likely to see flamingos and – if you're lucky – dolphins. Finish your day with Djerba's well-known sunset views, enjoyed to its fullest at Borh el-Djillij, on the island's western side.
ALSO READ: Istanbul – where history meets magic