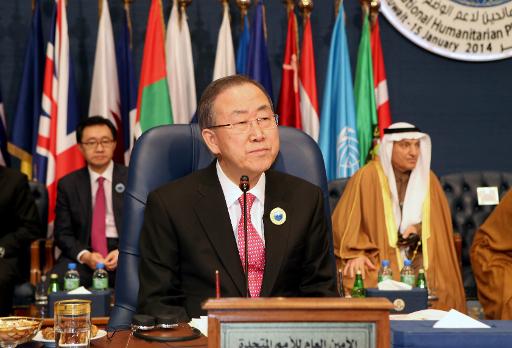 Last updated: 15 January, 2014
Half of Syria population needs urgent aid
Nearly half of Syria's population needs urgent humanitarian help as the situation deteriorates due to armed conflict, UN Secretary General Ban Ki-moon told the Syria donors conference in Kuwait Wednesday.
"Half of the total population of Syrian people, nearly 9.3 million individuals urgently need humanitarian aid," Ban said, pointing out that more than three million people have fled.
"When we met a year ago, four million Syrians needed aid … A year later, we face a regional crisis and a humanitarian crisis," Ban said.
The one-day second International Conference for Humanitarian Pledging for Syria aims to collect $6.5 billion to aid Syrians.