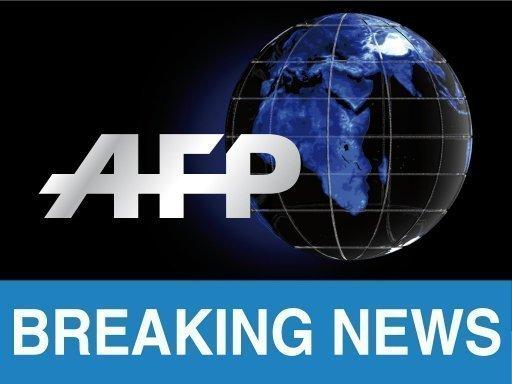 Last updated: 2 February, 2014
East Lebanon car bombing kills at least four
The United Nations urged Lebanon's feuding factions to refrain from getting involved in Syria's crisis after a suicide car bomb left at least four people dead near the border Saturday.
The explosion happened at a petrol station in Hermel, a stronghold of the Shiite movement Hezbollah, Lebanon's interior minister said.
The Al-Nusra Front in Lebanon, a group named after Al-Qaeda's Syrian affiliate, claimed the attack on Twitter, saying it was a suicide bombing in response to Hezbollah's involvement in Syria.
It was the seventh attack to target Hezbollah in Lebanon since mid-2013, when the group sent men to Syria to fight alongside President Bashar al-Assad's troops against mainly Sunni rebel groups.
"At least four people were killed and more than 15 wounded, two or three of them in critical condition," Interior Minister Marwan Charbel told Hezbollah's Al-Manar television station.
The United Nations Security Council issued a statement condemning the "terrorist attack" and calling for the perpetrators to be brought to justice.
Council members also appealed to all Lebanese people "to preserve national unity in the face of attempts to undermine the country's stability" and for all parties to refrain from any involvement in the Syrian crisis.
In a separate statement the UN secretary general's spokesman Martin Nesirky said Ban Ki-moon also strongly condemned the car bombing and extended his condolences to the bereaved.
"The recent escalation in acts of terrorism and violence in Lebanon is of grave concern," he said, adding that Ban called on all players, including the army and security forces, "to confront such unacceptable and indiscriminate actions and to safeguard their country's security and stability".
The explosion, which came at around 1600 GMT after nightfall, sparked a huge blaze that hindered the arrival of emergency services.
Al-Manar broadcast footage of a massive fire at the site.
Security forces later closed off the area and firefighters managed to extinguish the blaze.
The petrol station is part of a charitable network set up by Mohammed Hussein Fadlallah, a leading Shiite cleric and Hezbollah spiritual guide who died in 2010.
In a statement on Twitter, Al-Nusra in Lebanon said it was a "second martyrdom operation against the Party of Iran (Hezbollah) stronghold in Hermel… because of the continuation of the Party of Iran's crimes against our oppressed people in our beloved Sham (Syria), and its insistence on sending more of its mercenaries to kill the Syrian people".
'Repaying the favour'
"Faced with the massacres it is carrying out, we can only repay the favour in its heartland, to push it to reconsider its calculations."
Caretaker Lebanese prime minister Najib Mikati condemned the bombing as a "terrorist attack", and called for unity to "protect our homeland".
Syrian Information Minister Omran al-Zohbi, speaking on satellite television channel Al-Mayadeen, said "this terrorist attack, like those before it, only benefits the Israeli enemy".
It was the second blast in less than a month to hit Hermel, in the east of the country and close to the border with war-ravaged Syria.
On January 16, a car bombing outside the main government administration building in Hermel killed three people.
That attack was also claimed by the Al-Nusra Front in Lebanon, a group that has emerged recently.
It is unclear if there is any relation between the group and Al-Nusra in Syria.
The Al-Nusra Front in Lebanon had previously claimed another attack five days earlier in the southern suburbs of Beirut, Hezbollah's heartland.
The outbreak of the conflict in Syria in March 2011 has inflamed sectarian tensions in Lebanon.
While Hezbollah has sent fighters to battle alongside Assad's forces, many Lebanese Sunnis back the rebels fighting his regime.
Lebanon's northern port city of Tripoli has seen regular clashes between Sunni groups and Alawites, the Shiite offshoot sect to which Assad belongs.
Other attacks in Lebanon have targeted opponents of Hezbollah and the Syrian regime, including Sunni politician Mohammad Chatah, who was killed in a car bomb blast on December 27 in Beirut.