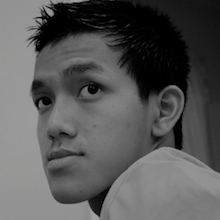 Last updated: 10 February, 2014
"Children in Syria are being tortured, maimed, and sexually abused"
The international community has dedicated a significant deal of diplomatic clout to secure Damascus' chemical weapons. However, far less has been done to secure the most forgotten victims of this ongoing turmoil: the children.
Their future is as significant for world peace and stability, even if the costs of inaction will take longer to be seen and felt. Starvation has become a horrific reality of the Syrian war; with even religious scholars now issuing fatwas it is permissible to eat cats and dogs given the limited amount of foods available.
Moreover, diseases such as polio, presumably brought by foreign fighters, have also emerged to claim children younger than two. In the past two weeks, more than 500 people lost their lives in Aleppo and, based on a report made by the Syrian Observatory for Human Rights, children accounted for 150 of the victims.
"Children in custody have reportedly been beaten with metal cables"
Refugees escaping the war, most to the country's overwhelmed neighbors Lebanon and Jordan, top a massive two million. It is estimated that nearly 1,2 million of these refugees are under 18. Undeniably, Syria's youngest generations are paying greatly for a conflict they did not create, one that is placing waste to their present and their future.
3 out of 4 Syrian children are reported to have lost their family and close relatives. Most of these children are deprived from education. More than half of all school-aged Syrian children in Lebanon and Jordan are not in school. Approximately 200,000 school-aged Syrian refugee children in Lebanon remained out of school at the end of last year.
Although it is said by some scholars that security and education are bound together, the world community has not done enough to end the rapidly increasing number of children out of school.
Recently, it was also reported that children in Syria are being tortured, maimed, and sexually abused. The UN said that government forces had been responsible for the arrest, arbitrary detention, ill treatment, and torture of children. Children as young as 11 have been detained by the regime forces on suspicion of having connection with rebel groups.
Children in custody have reportedly been beaten with metal cables, whips and wooden and metal batons. They have also suffered mock executions, electric shocks, cigarette burns, solitary confinement, sleep deprivation, and sexual violence.
The humanitarian crisis in Syria is very real. Little is being done to end the rising death toll, and the expanding figure of hungry, homeless, and displaced children. Even though the U.N. agencies have in several occasions released a slew of dire warnings concerning the situation's gravity and urgency, it remains unclear whether anyone is listening.
If the world remains silent, Syria's children must continue to pay the price.