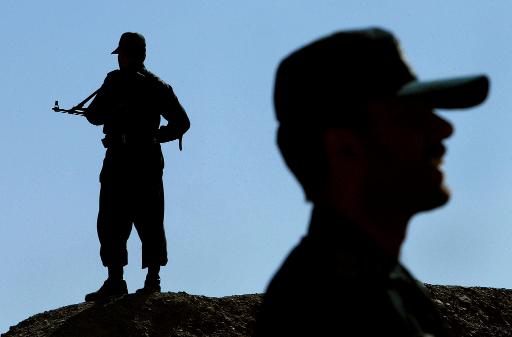 Last updated: 2 March, 2014
Iran retracts announcement of abducted soldiers' release
An Iranian general on Sunday retracted his earlier announcement that five border soldiers abducted by rebels and reportedly taken into Pakistan have been released, state media said.
The soldiers were kidnapped in early February in the restive southeastern province of Sistan-Baluchestan, where Shiite-majority Iran has been confronting the armed Jaish-ul Adl Sunni rebel group.
General Massoud Jazayeri, deputy chief of staff of Iran's armed forces, on Saturday was quoted by the Fars news agency as saying that they had been freed, without providing details.
His remarks came after Pakistani officials said they had rescued 11 kidnapped foreigners, including eight Iranians, in the southwest town of Turbat near the Iranian border.
However the security officials told AFP that those freed did not include the Iranian soldiers.
On Sunday Jazayeri rejected the reports citing him, saying the soldiers "have not been freed."
"I hope efforts to secure the release of our soldiers will soon pay off," he said in remarks to Iran's state broadcaster IRIB.
"We have not received reliable information about the fate of our border soldiers," deputy minister Ali Abdollahian was quoted as saying by the Mehr news agency.
The abduction of the soldiers infuriated authorities in Iran and strained relations with Sunni-majority Pakistan.
Iran warned in mid-February that it could consider sending troops across the border to secure the release of the kidnapped soldiers, and denounced what it called Pakistan's inability to secure its own borders.
The Foreign Ministry summoned a senior Pakistani diplomat and demanded action against "leaders and members of the terrorist group who have fled" to the neighbouring country.
Sistan-Baluchestan, which is home to a large Sunni minority, has been the scene of unrest in recent years fuelled by its alleged marginalisation by the Shiite Islamic republic.
Jaish-ul Adl, whose name in Arabic means "Army of Justice," has claimed several attacks against Iranians in the region since its emergence in 2012.