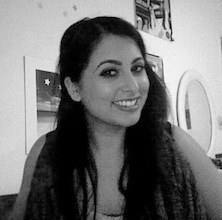 Last updated: 17 March, 2014
"Rouhani made a promise to Iranian-Americans during his visit to New York"
Thousands of Iranian-Americans long for the day when they can return to their homeland without fear of punishment. Rouhani says he wants to unite the country and allow them back. But does he have the power - and will - to fulfill his promises?
Thirty-five years into the Islamic Republic, political shifts are occurring in Iran. President Hassan Rouhani has been able to bring the US and Iran closer to rapprochement in the last six months than in all the years since the 1979 Revolution. Over the years, one group that has felt the burden of US-Iran estrangement has been the Iranian-American community. But now, perhaps the idea of exiled Iranians returning to Iran is not far from reach.
My grandmother, along with the majority of my father's family, are among the estimated 30,000 to 50,000 Iranian Jews that now reside in Los Angeles. They came to America seeking asylum after the 1979 Revolution.
I'll never forget one Shabbat evening in particular when my grandmother called me to the kitchen to help her prepare dinner. I can still recall the aroma of the freshly chopped parsley mixed with the chicken broth, my eyes focused on my grandmother's withered hands slowly chopping the vegetables for the "Gondi", a matzah-ball like dumplings unique to Jewish-Iranian households.
"I'll never forget one Shabbat evening"As she began to reminisce on her youthful days in Iran, I lifted my head up and saw a glazed look in her eyes that told me that although she had lived in the United States for more than 30 years, her heart and soul remained in Hamedan, Iran. Unfortunately, my grandmother died before she was able to fulfill her wish of returning to her homeland.
My family's story is not unique amongst exiled Iranian diaspora in America. Many yearn for the day when they can return to their ancestral land without fear of political repercussions. I dream of the day when I can roam the neighborhoods where my parents grew up, and finally unite with family who I have grown to love through weekly phone calls but have never met.
Since his election, Rouhani has shown support for Iranian diaspora in ways that mark a drastic shift from his predecessor President Ahmadinejad. In October 2013, Rouhani gave his top presidential aid, Akbar Tokran, the responsibility for pursuing the possible resumption of Iran-US flights. Torkan was quoted by semi-official Fars News Agency saying that the ordering of "direct flights between Iran and the US (is) in order to obviate the problems facing Iranian expatriates." Rouhani made a promise to Iranian-Americans during his visit to New York in September, at the UN General Assembly, when he told the crowd that "it is the natural right of every Iranian to visit his or her homeland" and that "Iran belongs to all Iranians."
DON'T MISS An Iranian fashion revolution?
The resumption of flights would not only help expatriates travel home easier, but it would be a symbolic step toward increasing mutual confidence between the US and Iran. And while major obstacles must be dealt with before direct flights can resume, Rouhani's attempts at reconciliation with the Iranian-American community within his first 100 days in office speak to a shift in the political mindset.
In early November, Rouhani gave orders to Deputy Foreign Minister, Hassan Qashgavi, to form a committee to review the return of Iranians who left the country for political reasons. Shortly after, Intelligence Minister Mahmoud Alavi said the issue of the return of exiles was discussed in a meeting – particularly those who left the country after the disputed 2009 presidential elections, suggesting that there had been substantial steps taken in solving the question of exiled Iranians.
However, such attempts at reconciliation with exiled and displaced Iranians have been met with fierce opposition from conservative members of the Iranian government who seek to stop Rouhani from liberalizing the political landscape for fear that their power would be undermined.
After that meeting, hardline Judiciary Spokesman Mohsen Ejei said "individuals who have committed a crime and left the country, (when) they return will be pursued and their accusations will be addressed." Ejei's harsh reactionary statement speaks to the deep divide in the Iranian establishment, and calls to question whether Rouhani holds enough political leverage and will to institutionalize reform.
Furthermore, Ejei's statement is worrisome because while Iran does not have a law with regards to "banned entry", it does have a law that stipulates that individuals may not leave the country if they have been convicted of a crime or under investigation. This is problematic because Iran has not defined what a "political crime" consists of, causing fear of retribution amongst Iranian dissidents.
Because of power struggles between Iran's conservative factions and moderates, the situation for exiled Iranians is unlikely to change soon; hardliners will continue to challenge and delegitimize Rouhani's positions, and tensions are likely to escalate.
RELATED The untold story of Israeli paradise in Iran?
Only when Rouhani's administration is given the political space to enact social change and address the concerns of Iranians inside the country—where the rights of minorities are taken into account and the law is used to protect not suppress—can the issue of exiled Iranians and the diaspora be considered.
Recent news suggests that freedom inside Iran has not increased, casting doubt on Rouhani's seriousness for reform and the influence of powerful hardliners. Amnesty International reported that Iran has carried out more than 40 executions during the first half of January 2014—many of which do not meet the "most serious" standards under international law. Furthermore, Special Rapporteur on the Situation of Human Rights in Iran, Ahmed Shaheed, has reported that there have been no signs of improvement in areas such as gender discrimination and violations of civil, political, economic, social and cultural rights.
Such news makes it difficult to believe that the power structure underlying the Iranian establishment and practices in the judiciary nurtures a space that is conducive for change and reform.
The prospect of change can be disillusioning for IraniansAnd now nine months into Rouhani's presidency, without any major improvements in human rights, the prospect of change can be disillusioning for Iranians. But Rouhani's strength lies in voice—his efforts in unifying Iranians towards envisioning a future built on opportunity and practical engagement with the international community marks a drastic shift in tone from his predecessor.
For example, in November Rouhani met with religious minority leaders in an effort to unite them. He told them that he wished to " present Iran as a model for followers of all divine religions, to lead co-existence and live in peace of mind and security." Last month Rouhani's brother donated $400,000 to a Jewish hospital, saying that the "government intends to unite all ethnic groups and religions."
Although Rouhani's rhetoric must be backed with tangible change, something yet to be seen, an undeniable shift has started to occur. But whether this shift will extend to exiled and displaced Iranians depends on Rouhani's ability to institutionalize reform inside Iran first.
Until then, the Iranian diaspora should continue to support Iranians in their quest for social and domestic reform, and hold Rouhani accountable on his promise to "bring happiness back to Iranians lives".