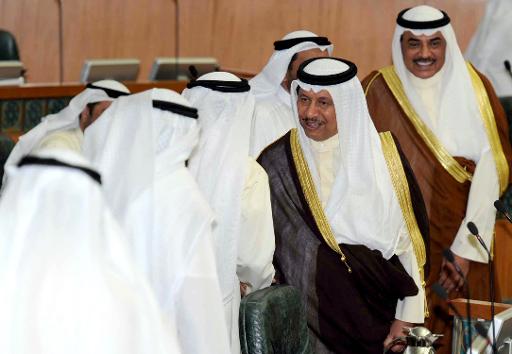 Last updated: 20 April, 2014
Kuwait shuts down newspapers after coup tape controversy
A Kuwaiti judge Sunday ordered two newspapers to close for two weeks for breaking a news blackout on a videotape allegedly showing former senior officials plotting a coup, a legal source told AFP.
The order against the independent Al-Watan and Alam Al-Youm newspapers was issued after the information ministry filed a complaint, the source said.
The videotape has shaken the Gulf state, prompting an investigation and parliament to hold a secret debate on the issue.
Kuwait's attorney general ordered a blackout on news relating to the tape, while the royal court has called for calm.
Following parliament's debate, parliamentary speaker Marzouk al-Ghanem on Tuesday said the prime minister had told MPs that the videotape had been "tampered with" and not reliable.
Local media have said the former officials in the videotape include a senior member of the ruling family, without elaborating.
The government informed parliament it will hand over all the tapes and related documents to the public prosecution, which is currently conducting an investigation.
The Al-Sabah ruling family has been in power in Kuwait for more than 250 years.
But since 2006, Kuwait has been rocked by a series of political disputes between the Sabah-controlled government and MPs, and occasionally between members of the ruling family.
About a dozen governments have been formed and parliament has been dissolved on six occasions.
Since parliamentary elections last July, when pro-government candidates won a majority after an opposition boycott, Kuwait's political scene has been relatively calm.