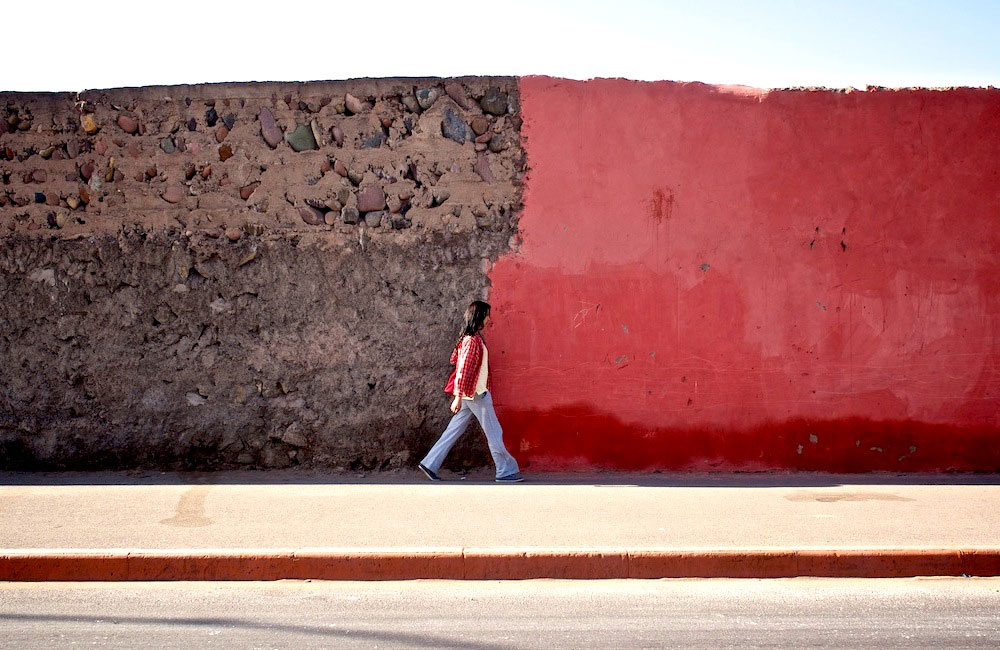 Last updated: 28 April, 2014
"I know my daughter was raped but I want him to marry her"
If you ask a Moroccan female activist about recent legislative shifts toward gender parity, she will concede that the hardest battle is still being fought.
"Even if gender roles are changing, there are still issues that are so ingrained in the culture because of the mentality of the people," says Ouafae Bouzekri, a member of Initiatives pour la Promotion des Droits des Femmes (IDPF – Initiatives for the Protection of the Rights of Women)."There are cultural aspects of it."
After the 2004 legislative overhaul of the Moroccan 'moudawana', or family code, a series of laws rooted in Sunni Islam that regulate familial conventions for men and women, Morocco was heralded as an exemplar of progression in contrast to its neighbors in the Maghreb and the Middle East. Among the changes, Moroccan women no longer need the permission of a male guardian to sign a marriage contract and have the right to petition for a divorce; wives were made equals of their husbands as heads of household and women were given the ability to petition for divorce.
The revision of the moudawana also raised the legal age of marriage from 15 to 18. Underage marriage remains a common practice, however, as Article 20 of the 2004 moudawana states that a family may petition before a judge for an underage marriage certificate following a medical exam and a "social inquiry" into the particular reasons for the marriage for both boys and girls.
Underage marriage remains a common practice
A 2014 World Bank report entitled "Ten Years After Morocco's Family Code Reforms: Are Gender Gaps Closing?" indicates that of the 44,134 underage marriage petitions in 2010, 99 percent involved underage girls and 92 percent of said requests received judicial approval.
As the World Bank report succinctly states: "If the aim of this reform was to decrease the number of underage marriages, it is failing."
Bouzekri, who is also a Gender Studies professor at Moulay Ismail University in Meknes, cites the loophole allowing underage and forced marriages as a recurring example of the inadequacy of Moroccan authorities and lawmakers to implement the new moudawana.
"Today we routinely find that judges marry girls that are either 15 and 16, especially in the rural areas. The judge will accept that she looks like a woman, that she is capable of being a woman but (she's only) 15 or 16. There should not be a distinction: Marriage should happen at the age of 18. That's it. No exceptions," says Bouzekri.
The recurring cries of protestors and articulations by activists and experts like Bouzekri increasingly draw attention to a disturbing trend in Morocco: The law may be moving towards gender equality but its application and most mindsets are not.
In 2012, 16-year-old Amina Filali, consumed rat poison after being "…forced by her parents and a judge to marry the man she said had raped her at knife point…" according to The New York Times. Filali's tragic death inspired protests across the country and global ire from feminist and human rights organizations. In January 2014, the Moroccan Parliament voted to expunge the clause of Article 475 of its penal code that allowed a man accused of rape to avoid jail time if he married his adolescent victim, the clause that failed to protect girls like Filai.
DON'T MISS Interview: Morocco's pioneering woman executive changes the game
Fatima Sadiqi, a Moroccan expert on gender and a senior professor of Linguistic and Gender Studies at Sidi Mohamed Ben Abdellah University in Fez, says gender-based discrimination and tragedies such as Filali's suicide have stirred NGOs into action and credits Moroccan officials and culturally stagnant mentalities as joint facets of failure.
"The biggest obstacle to the implementation of the legal reforms is a combination of conservative mentality and lack of political will," said Sadiqi. "It is true that some socio-cultural factors stigmatize women, create taboo and impede progress but the state and judges can palliate these through law-enforcement."
A 2013 BMC International Health and Human Rights report entitled "Determinants of child and forced marriages in Morocco" interviewed 22 "stakeholders" in Moroccan gender reform such as government officials, NGO works and health care professional. The report indicates that judges rule in an attempt to shield underage or sexually abused girls from the shame of divorce or familial abandonment.
"In these rural areas, the look of the neighbor is very important. The father, the mother, they will say, 'I know my daughter was raped but I want him to marry her'. The judges hear that, especially in rural areas," said Bouzekri.
"Access to education is a genuine route to social justice"
The BMC report also indicates that the age gap found in underage marriages inevitably create insurmountable power struggles that result in abusive marriages, stating: "Since most brides are socially conditioned not to question the authority of their husbands, they are often unable to use contraception or to plan their families. The combined effect of these factors may also make brides more likely to tolerate partner violence and not leave abusive husbands."
Scholars and activists acknowledge that a decade's worth of legislative changes against the backdrop of socially resistant citizens and officials will be met with resistance and full implementation will take time. As Bouzekri and Sadiqi look to the future of gender parity in Morocco, both women cite education as the critical tool women need to fully understand and fight for their rights.
"Access to education is a genuine route to social justice. As long as women in Morocco do not have access to generalized and compulsory education they will continue to be distanced from forms of authority and empowering social status," said Sadiqi.
While illiteracy in Morocco has been on the decline, a 2012 poll from Unicef found the literacy rates of women between the ages of 18-24 at 74 percent, lower than the 88 percent figure of their male counterparts. Sadiqi says the rise of literacy is a positive sign but "more efforts are needed by the state and civil society".
According to the 2014 World Bank report, a 2006 poll indicated that 68 percent of men and 62 percent of women had knowledge of the 2004 moudawana reforms with an increased level of awareness reported in urban versus rural areas. NGOs across Morocco provide essential outlets for battered women to receive support and mental health services, as well as educational resources.
Souad Talsi, founder of Al-Hasaniya Moroccan Women's Centre in London, England, says the legislation is sufficient and instead stresses education and awareness as the next steps. "We need more awareness of our rights, to educate women and girls in rural areas, talk more about domestic violence in all its colours and assume our right role and responsibilities as women," said Talsi. "You need to educate and empower in order to engage."
EDITOR'S PICK Is Muslim Morocco becoming a land of wine?