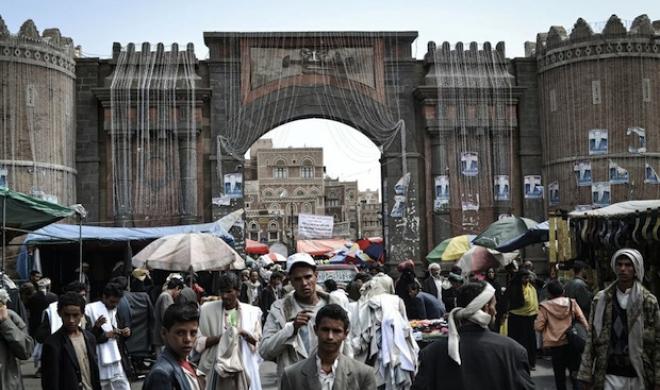 Last updated: 29 April, 2014
Yemen's strong voice gives us a history lesson (VIDEO)
What do you know about Yemen? asks Yemeni poet Sanasino to the music and images of her beloved homeland. "This ain't a poem this is more of a history lesson."
Racism and discrimination triggered Sanasino to write the poem back in 2011, a reaction to a perception of the region's poorest country as backwards and inferior, seen upon with a lack of respect.
"Terrorism, child marriages and tribalism became connotations of Yemen and I refused to let those continue to hold on to my country and people." So she wrote:
"Let me ask you a question
What do you know about Yemen?
What do you know other than Al Qaeda
And marriage as early as seven?
What do you know about
My country and my people?"
"On one hand, we have ignorance and racism and on the other, we face mass media misinformation and negative propaganda," Sanasino says and argues that the poem is more relevant today than ever before.
POPULAR Atiaf Zaid Alwazir: The flawed media narrative on Yemen
"Many people are unaware of our history and our contribution to the world and didn't know much about the culture, traditions and people." Which is why the poem educates the listener on the actual birthplace of our daily cup(s) of coffee:
"What do you know about Yemen?
Believe it or not, the birthplace of
Your own personal heaven
That mocha you purchase from a café everyday
Named after a Yemeni city
Where coffee was first made
Don't talk to me about MEDC's
When we built the first skyscrapers
The worlds ever seen
Made entirely of mud brick
And still standing today
The sad thing is most of you never knew this."
However, the young poet is beginning to see a change since the 2011 revolution. A growing youth movement is taking form. "Our youth have chosen to fight tyrants with pens, paintbrushes, cameras and tweets.
"I am the forgotten Jewel of Arabia."
"I've found a whole network of Yemenis on Twitter who are firing articles on major news sites on a weekly basis; there are those who have broken the mould and staged flash mobs in a country which has never before witnessed this phenomenon."
The younger generations are slowly taking up the challenge to transform the perceptions of the country through actions from within.
"TEDx events have sprouted all over the country and we now even have our very own Banksy in the capital," Sanasino adds proudly.
She views this as a sign that change through art is possible. "The fact that a mass following of conscious young people can be mobilised with the power of rap and poetry was a huge incentive for me to continue writing."
Proud of her homeland Sanasino ends the history lesson, "I am the land of the Arabs, the Peninsula, the foundation and root of the Middle East."
"I am the forgotten Jewel of Arabia."
EDITOR'S PICK VIDEO: Coffee hubs in Sana'a