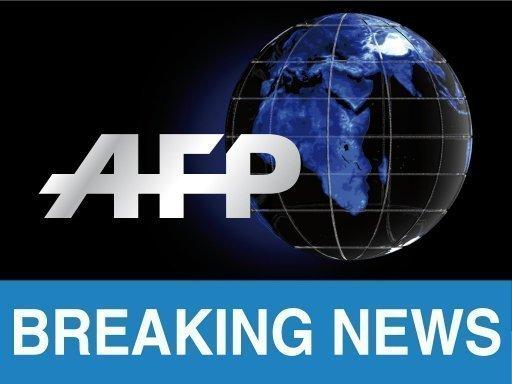 Last updated: 7 May, 2014
Rebels say evacuation of Syria's Homs has begun
The evacuation of rebel-held parts of Syria's Homs began Wednesday under an unprecedented deal which hands back control to the government weeks before the presidential election.
After nearly two years of government siege, weary civilians and rebel forces made their way out of the shelled-out ruins of the Old City and surrounding areas on buses taking them to opposition-held territory to the north.
The deal involved the release of dozens of civilians and fighters held by rebels in the northern province of Aleppo and in Latakia province, on the Mediterranean coast, including women and children, sources said.
The operation effectively turns over the city once dubbed the "capital of the revolution" to government control ahead of a controversial June 3 election expected to return President Bashar al-Assad to office.
The evacuation began at around 10:00 am (0700 GMT), with three buses carrying civilians and fighters, some of them wounded, departing from the devastated Old City.
Videos posted online by opposition activists showed a group of fighters, some with their faces covered, walking towards green buses.
They carried backpacks and light weapons as they boarded the buses, which were accompanied by a white United Nations vehicle, under the gaze of regime police.
By sunset around 600 of the approximately 1,200 people believed to be in the Old City had left, according to the Syrian Observatory for Human Rights, a Britain-based monitoring group.
Governor Talal al-Barazi and activists in Homs province told AFP the operation would continue Thursday.
State television quoted Assad as saying: "The state supports processes of national reconciliation in all regions because it wants to stop the bloodbath."
Rebels and activists struck a more defiant tone. "So long as we are alive, we will continue to fight," activist Abu Bilal told AFP as he prepared to leave the Old City.
– 'Tearful' departure –
The evacuees were taken to the rebel-held town of Dar al-Kebira, 20 kilometres (12 miles) north of Homs.
Wael, an activist in the nearby village of Termaaleh, told AFP he had received some of the evacuees.
"I asked one of my friends, who is now resting in my house, and he said to me that he felt hungry, and in pain and tearful over leaving Homs," he said.
"He said he felt his soul being pulled out of his body as he left."
Activists distributed photographs showing fighters weeping, and a man kneeling down and kissing the ground before departing.
Observatory chief Rami Abdel Rahman said the withdrawal was "a propaganda victory for the regime, because Homs holds a symbolic place in the Syrian revolution."
He said "the resistance (put up the rebels) was legendary, despite two years of siege, and in spite of this, the international community did nothing."
The evacuation deal, brokered by Iran's ambassador to Syria, involves the release in return of hostages, including women and children, held by opposition fighters in Aleppo and Latakia provinces.
According to the Observatory, 45 people were released on Wednesday.
They included three women and 12 children from Assad's Alawite minority community who had been taken hostage in Latakia province.
The others comprised 29 soldiers and an Iranian woman.
It was unclear how many more hostages would be released on Thursday.
Under the agreement, the rebels will also allow aid into two Shiite majority towns in Aleppo province — Nubol and Zahraa — where they have kept some 45,000 people under siege.
A rebel source in Aleppo said vehicles carrying aid had started to enter the towns.
Once the evacuation is complete, the government will control all but one area of Homs and negotiations are under way for a similar operation there.
The city of some 800,000 people was one of the first to rise up against Assad's rule in March 2011, prompting activists to dub it the "capital of the revolution."
But its strategic position at a major crossroads between Damascus and the Mediterranean coast made the government determined to recapture it as the protests turned into an armed rebellion.
Rebel-held areas of the city were subjected to devastating bombardment and nearly two years of siege that left fighters and civilians surviving on wild plants as food stocks ran out.