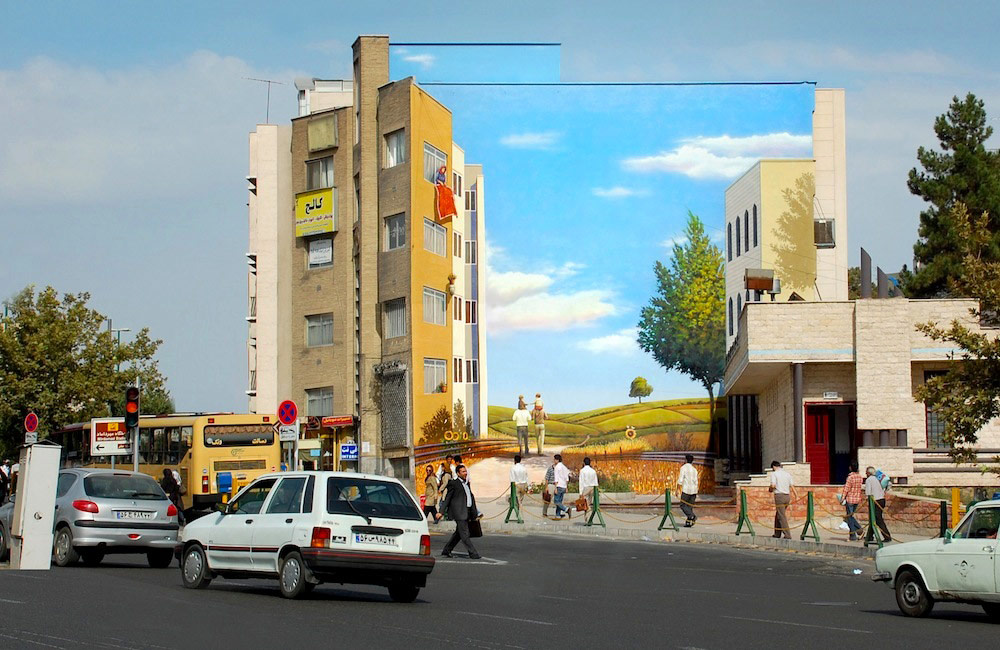 Last updated: 7 May, 2014
This guy made the most insane urban art in Tehran. Trust me, it'll blow your mind.
Meet Mr. Mehdi Ghadyanloo, the man behind behind these exceptional murals. We found a moment to chat with Mehdi over Facebook to get a sense of what this is all about.
What motivates you to paint these spectacular murals?

"I have a surreal mind and I saw many dreams before and in my mind I always fight with gravity of the earth and I felt that people here in Tehran need more fun in the streets, then I started to paint."
Is Tehran a city in need of colour?
"Tehran needs color much more than other cities because we don't have good urban planning here."
What's the general public reaction to your art?
"Most people like these murals. Here are so many paintings that are low quality copy of my murals that harm the street view cause they don't respect perspective, peoples' POV, and in taxis or buses I see people showing interest to my works.

Now, it's your time to enjoy Mehdi's urban art in the photo slide above.