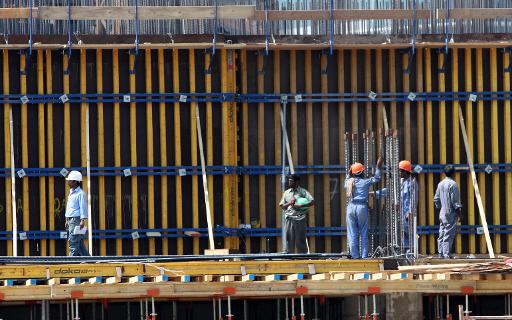 Last updated: 14 May, 2014
Qatar to end sponsorship system for foreign workers
Qatar, which will host the 2022 football World Cup, said Wednesday it will abolish its controversial sponsorship system for foreign workers as international criticism mounts over their treatment.
It "will be replaced with a system based on employment contracts," as part of a package of labour reforms, said a statement released at a press conference in Doha.
Sponsorship systems for foreign workers exist in most Gulf countries, which employ millions of foreigners, especially from Asia. The system has been strongly criticised by human rights groups and likened to modern-day slavery.
The reforms will also end the longstanding requirement that foreign workers obtain their employer's consent before leaving the country.
"The current exit permit system, which requires the employers' consent for an employee to leave the country, will now be replaced with an automated system through the ministry of interior," the statement said.
Qatar's treatment of its massive foreign workforce has been under the international spotlight as it launches a massive construction programme for the infrastructure for the world football showcase in 2022.