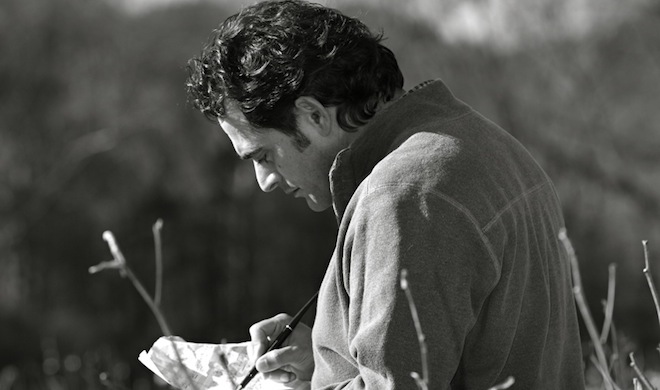 Last updated: 18 May, 2014
Born in "the capital of the revolution", this world-famous musician gives it all for Syria's children.
Malek Jandali is different from most other composers. He now travels across the globe to raise awareness about the cost of war on Syria's youngest.
On the stage, Malek Jandali is a celebrated pianist and award-winning composer of classical music. But there's more to Jandali than masterful compositions. He is also a prolific advocate of human rights and an active supporter of the Arab Spring movements, especially in his native Syria. Jandali's dedication to peace and humanitarian causes has given him numerous international awards, such as the 2013 GUSI Peace Prize.
Through his music, Jandali hopes to raise awareness and action around the ongoing war in Syria. A series of concerts under the banner The Voice of the Free Syrian Children now takes him through Europe on a fundraising mission that will eventually result in a new clinic for children injured by the violence.
Jandali hopes to raise awareness and action
Having visited overcrowded refugee camps in October 2012, the composer-pianist had no choice but to act.
"It was a historic trip for me … to enter my homeland and touch the hands of these innocent children, these victims of a brutal and vicious war, and teach them how to play music," he told Guardian. "But when I came back to the US, I felt completely hopeless … I thought: 'What can I do? How can I help? All I have is music.'"
The charismatic composer knows very well what the brutality of the Assad machine can do. After he performed his song "Watani Ana" (I am my homeland) at a 2011 concert in Washington, news of the lyrics spread to Syria via YouTube and Jandali's parents were brutally attacked by regime forces in Homs.
Much of his inspiration comes from the homeland's cultural heritage. Few people know that the oldest music notation in the world originates in Syria. Even fewer are aware that Jandali was the first Arab musician to arrange that notation, which was featured in his 2008 album "Echoes from Ugarit".
His latest works are more closely linked to the current uprising, with an obvious mixture of light-heartedness and frustration at play.
Watch the video clip for more Jandali.