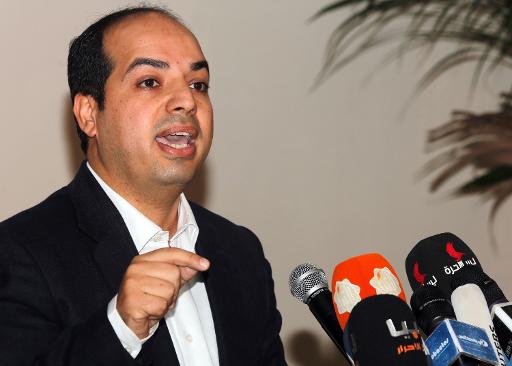 Last updated: 2 June, 2014
Libya's new government takes office, says official statement
Libya's new government, headed by Ahmed Miitig announced on Monday that it had taken office, despite the refusal of Abdullah al-Thani's cabinet to leave power.
Miitig said in a statement he had convened his ministers for the first time since his disputed election in May, amid an ongoing power struggle in Tripoli.
His spokesman said Miitig had "no difficulties" in accessing the parliamentary building.
"There was no opposition from the security services deployed in front of the building," said the spokesman.
Miitig is Libya's fifth prime minister since dictator Moamer Kadhafi was toppled and killed in a 2011 uprising.
The General National Congress elected Islamist-backed businessman Miitig, 42, in a chaotic vote in early May, days after gunmen stormed the GNC to interrupt an earlier ballot.
However some political opponents refused to recognise the new leader.
Miitig is due to lead a short transitional period until legislative elections are held on June 25, and the new parliament will replace the GNC and form another cabinet.