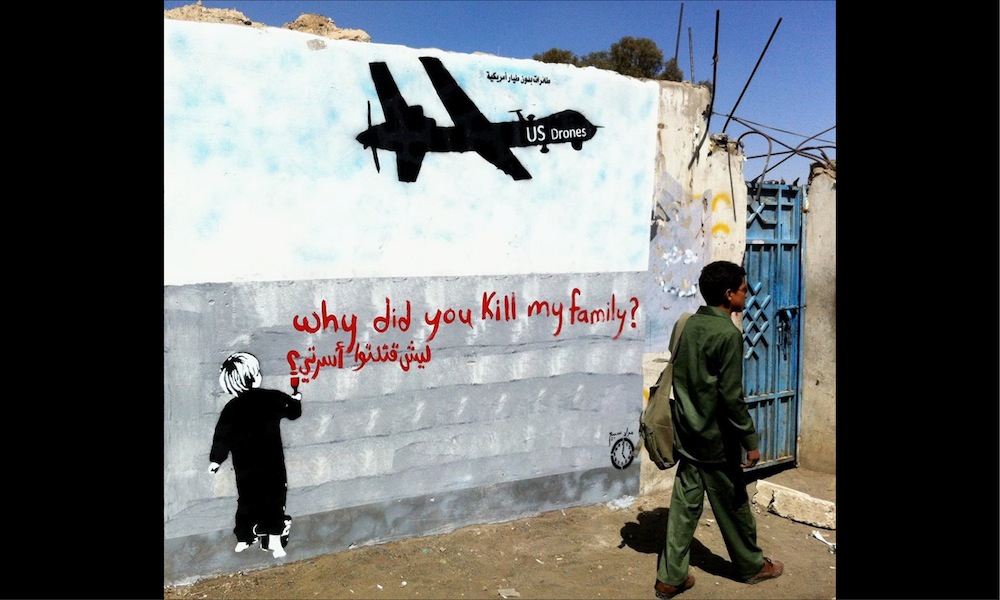 Last updated: 2 June, 2014
Yemen's Banksy has 12 things on his mind (PHOTOS)
Murad Subay, also known as Yemen's Banksy, addresses his country's problems by painting thought-provoking walls of colour.
The artist's latest work, "The 12 Hours" campaign, discusses 12 of the country's main issues.
His country is his source of inspiration
"4 July 2013 was the day of the first hour and till now we have finished 10 Hours," Subay explains. "We have discussed the spreading of weapons, sectarianism, kidnapping of foreigners, tempering with our homeland, drones, poverty, civil wars, the victims of Al Aurdhy the terrorist attack, child recruitment, and the 10th, treason."
His country is his source of inspiration, "When you look at what happens in Yemen you feel sorry," he tells Your Middle East. "I do not know what to do, I just have to paint and maybe we can do some changes by our humble work."
Subay's earlier productions include "Colour your street's wall" and his second campaign "The walls remember their faces," where he portrayed the faces of the forcibly disappeared in Sana'a, Ibb, Taiz and Hodeida.