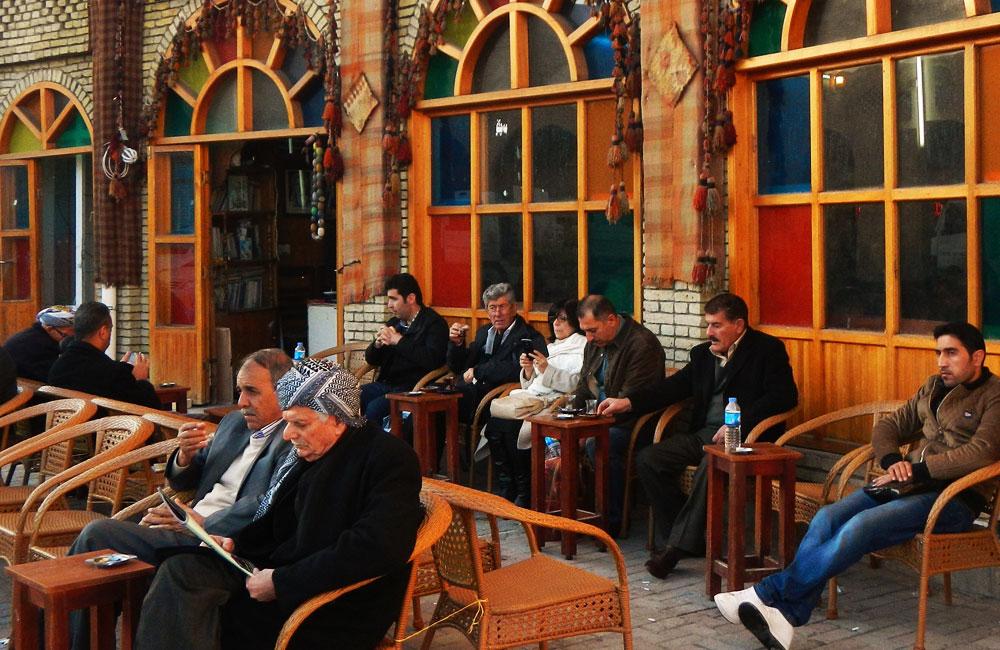 Last updated: 15 May, 2018
The oldest Chaikhana in Erbil
The citadel is Erbil's ticking heart. Dating back 7,000 years, it's a place that catches your eye and evokes your mind. Age is an important marker here as it makes central Erbil, potentially, the oldest continuously inhabited city on earth.
On the north-eastern foot of the citadel is Machko Café (Chaikhana or Chaykhan-ay). It has been open since 1940s. The Erbil Governorate has, within the frame of massive downtown reconstruction with UNESCO, also reconstructed Machko.
"Machko is the only local Chaikhana that men and women frequent side-by-side
The café was named after its founder Machko Muhammed, who opened the place when he was young. At the time, it was the only café outside the citadel, but it now sits at the heart of the city and remains a traditional and cultural symbol for the Kurdish people.
The café's forefront is built in a way that matches the design of the citadel. There are many Chaikhanas in Erbil but what distinguishes Machko is its age. Throughout the past decades, it has been a hotspot for government officials, dignitaries, politicians, intellectuals and foreigners.
Machko is also the only local Chaikhana that men and women frequent side-by-side. True to the Middle Eastern tradition, women do not generally go to Chaikhanas.
When we visited the cafe, there were some tourists from Arab countries of both genders sitting all together and chatting about the café.
"There are many new and modern Chaikhanas around the city but here is the only Chaikhana that women and men can go to. It has a very friendly environment," they said.
Machko Muhammed's grandson, who is now running the Chaikhana, explained how his grandfather started it and then his father continued the same career.
ALSO READ: 10 reasons to visit Erbil
"Machko is a well-known Chaikhana all over Kurdistan and some people have grown up with it" he said. "Once it was a place for Kurdish political activists to meet secretly and reach out to people. It was also a place for intellectuals to share their writings with the public."
If you ever come to Erbil you definitely want to visit Machko Chaikhana and while there you can get a feeling for the history of the city through the photos on the wall. Have a nice cup of chai tea with a great Kurdish taste and don't forget to play Backgammon.