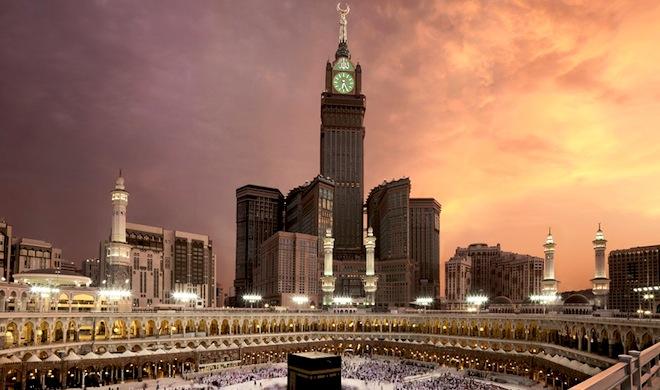 Last updated: 3 July, 2014
The politics of Ramadan: excessive consumption
Heavy luxury and overeating in Ramadan have impeded upon the month's spiritual teachings, writes Abul-Hasanat Siddique.
The month of Ramadan is in full swing. Muslims around the world, male and female, will abstain from eating, drinking and having sexual intercourse between dawn and sunset until the end of July. Based on one of the five pillars of Islam, siyam (fasting) in Ramadan is compulsory for those who are physically able to do it.
Beyond such basic knowledge of the month lies the "politics" of Ramadan. No, we are not talking about sectarian conflict among Sunnis and Shi'ites in the Middle East. Rather, the politics of Ramadan sees Muslims themselves separating the month from its original meanings.
"Ramadan is a time of meditation, inner peace and sadaqah (charity)"
Spiritually, Ramadan is a time of meditation, inner peace and sadaqah (charity). It is a month for personal reflection and a chance to become closer to God, and it is a moment for family and community. This may involve simply sitting in a mosque alone, reading the Qur'an or volunteering at charities. The month of Ramadan is a point where one should not only abstain from food, water and sex, but rather from doing anything that is deemed sinful such as lying, cheating or backbiting.
Instead of seeing fasting as a chore, followers of Islam are taught to remember those in the world — Muslim and non-Muslim — who essentially fast every day not as an obligation, but rather because they live in war, hunger and poverty. As Ayesha Almazroui succinctly puts it: "The true meaning of fasting is to experience hunger; to feel humility and compassion towards the poor."
Overeating and Obesity
However, when we see practices of some Muslims during Ramadan, the festival threatens to move away from its spirituality and instead into a month of excessive consumption. While the common belief among many is that a huge feast is served at iftar (breaking of the fast), Islam actually teaches that we should not overeat, for the meaning of the month is to show patience, restraint and humbleness. Instead, eating should always be done in moderate proportions, for even the Prophet Muhammad is noted as saying: "Nothing is worse than a person who fills his stomach. It should be enough for the son of Adam to have a few bites to satisfy his hunger. If he wishes more, it should be: one-third for his food, one-third for his liquids, and one-third for his breath."
Today, for example, Ramadan often sees binge eating and wastage by Muslims throughout the world — with consumption said to increase by 30%. In Qatar, it has become an annual occurrence for people to be hospitalized from eating too much at iftar and suhoor (pre-dawn meal). As for wastage, Dubai sees an extra 20% of food in its landfill sites during Ramadan alone, while year round the United Arab Emirates wastes a high proportion of food. Authorities in Abu Dhabi have even called for citizens to reduce the amount of food they waste.
Moreover, according to a study by the United Nations, Gulf States are among the most obese in the world, with Kuwait followed by Saudi Arabia being the highest in the region. Obesity in the Gulf is not only caused by high summer temperatures that mean people often stay indoors to enjoy leisure activities. Rather, a lavish lifestyle with widely available junk food and a lack of physical activity is a leading cause.
"The holy month sees increased advertising"
This culture of binge eating among Arabs and Muslims living in the East and West has led to what some have dubbed the commercialization of Ramadan. The holy month sees increased advertising, hiked prices and huge buffets at hotels in the Middle East. Amid Arabic soap operas that have viewers glued to the TV set due to reduced working hours in Ramadan, mass advertising campaigns are a key feature. In 2009, Egypt spent $146 million on adverts during Ramadan — a 62% rise on previous months. With people sitting indoors, it is little wonder that television bosses rub their hands together and watch the dollars and dinars roll in.
Even in Mecca, Islam's holiest city, historical sites have been demolished to pave the way for skyscrapers. The increasing number of luxury hotels charge extortionate amounts during Ramadan due to pilgrims flocking to the city. Of course, companies should always analyze market trends and capitalize on demand. This is key to any economy that seeks to boost its growth and always move toward further development. However, as Jaweed Kaleem states, such policies by Saudi authorities have led to "discussions of excess in a faith that emphasizes simplicity and accessibility."
With petrodollars in the Gulf, splashing cash at luxury hotels is not an issue for those who can afford it, but the true meaning of Ramadan is being lost in the process. For those concerned about consumption and commercialization in Ramadan, the month of fasting threatens to be turned into the month of overeating and excessive prices.
EDITOR'S PICK The center of the Muslim World is being gentrified. Here's why we should be upset.