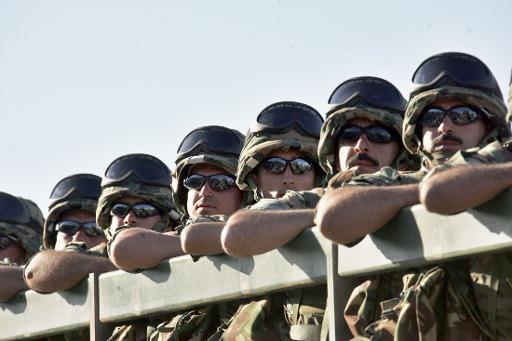 Last updated: 8 July, 2014
Jordan army launches recruitment drive
Jordan's army launched a recruitment drive on Tuesday to address "a general shortage", following last month's advances by jihadist militants in neighbouring Iraq.
"The Jordan Armed Forces announces the need to recruit a number of males due to a general shortage. All those born after January 1, 1987 can apply," it said in an advertisement in newspapers and on the army's website.
A Jordanian government official said it was a "routine" procedure.
"It is a routine measure, nothing more and nothing less. Retirements take place and the army needs recruits. A similar campaign was announced by police a few weeks ago," he told AFP.
The Jordanian armed forces are estimated to number between 150,000 and 200,000, according to military experts.
The announcement came after jihadists in neighbouring Iraq and Syria declared an "Islamic caliphate" on June 29.
The militants have declared a "caliphate", or Islamist state, straddling parts of Iraq and Syria.
The Islamic State group now controls large swathes of territory in northern and eastern Syria as well as vast stretches of land in northern and western Iraq.
The Sunni militant offensive in Iraq has sparked fears in Amman that the jihadists will take their fight to Jordan.
Last month, a security official told AFP that the Jordanian army has dispatched extra troops, tanks, rocket launchers and armoured personnel carriers to the border with Iraq.
And King Abdullah II appealed for international support to help Jordan after the caliphate was declared.