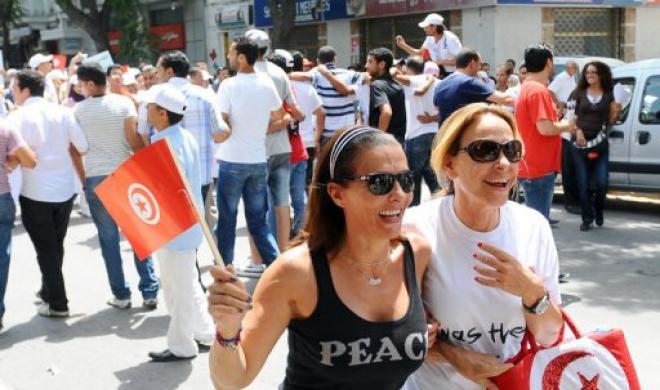 Last updated: 13 July, 2014
Get out to vote: Tunisian youth watchdog connects the election with World Cup finale
Youth watchdog declares 13 July National Registration Day.
In 2011 Achref Aouadi and his friends, who fought for "Bread, freedom and human dignity!" during the revolution, established I Watch, a youth watchdog fighting against corruption on all levels of society. "We declared Sunday 13 July as National Voter Registration Day, and it has been really viral across social media," explains Aouadi.
The idea was to create momentum around the World Cup finale and make young people register to vote with slogans such as "If your team wins go register!"
"If your team wins go register!"
The initiative has created debate on social media between the ones arguing that it is a duty to vote and others arguing that there is no point. "Many of the youth we meet say they will boycott the elections," says Aouadi.
There's widespread fear that few of Tunisia's youth will vote in this year's elections, many are disappointed with the development since the revolution and don't consider any of the political parties to represent and respect their voice.
One comment on Facebook reads: "So if we love Tunisia you go and register but Tunisia doesn't love us." Whilst another young user said, "Wake up, you should go and vote!"