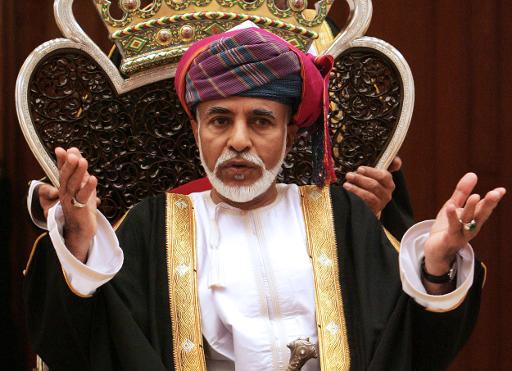 Last updated: 18 August, 2014
Omani ruler in Germany for medical tests
Oman's 73-year-old ruler Sultan Qaboos is in Germany where he has undergone medical tests but is in good health, the royal court said on Monday.
A diplomatic source in Muscat confirmed to AFP reports that Qaboos, who has ruled Oman since overthrowing his father in a bloodless 1970 coup, was suffering from "colon cancer".
In a statement carried by the official ONA news agency, the royal court said that Qaboos would be undertaking further tests but did not specify what they are for.
"The Diwan of Royal Court is honoured to reassure the loyal citizens of Oman that His Majesty Sultan Qaboos is in sound health after conducting medical tests, which will continue over the coming period in accordance with a specific medical programme," said the statement.
It went on to say that Qaboos "is spending his annual leave at his residence in Germany from where he runs his country's affairs… until such a time that he returns to his dear homeland".
Authorities have said that Qaboos travelled to Germany on July 9 on a "private visit" and for "medical tests".
A diplomatic source said that the sultan has a residence in the Munich region.
In November, Qaboos is due to mark the 44th anniversary of his reign and his birthday.
He assumed the throne in 1970 after overthrowing his father, Sultan Said bin Taymur, in a bloodless coup.
When he took over the reins of power, Oman was an isolated country living on the margins of the modern world with little or no infrastructure.
But over the years Qaboos has transformed his Gulf sultanate — which sits atop proven gas reserves of 660 million cubic metres (23.3 billion cubic feet) — into a modern state that thrives on human development.
In October 2011, Qaboos, who has no children or brothers, amended the process of choosing his successor, by appointing five top officials to a council that would be involved in confirming the new sultan to overcome any possible royal family dispute.
His closest relatives are cousins.