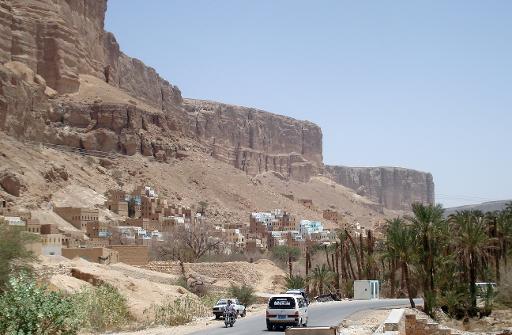 Last updated: 1 September, 2014
Al-Qaeda kills 3 Yemen "spies" for allegedly aiding US drones
Al-Qaeda militants have executed three men they accuse of planting electronic chips in the network's vehicles to help US drones target them, a security official said Monday.
Scores of Al-Qaeda suspects, including some of the network's leaders, have been killed in drone strikes in Yemen.
The United States is the only country operating drones over Yemen, but US officials rarely acknowledge the covert programme.
"Al-Qaeda militants executed the three men with gunfire after having tortured them," the security official told AFP.
The official said residents of southeastern Hadramawt province found two bodies near the town of Shibam, while a third body was found in neighbouring Qoton.
He did not specify if the three were soldiers or civilians, but residents said that troops came and took away the bodies from the two locations.
Tracts left alongside the bodies said "the mujahedeen (Islamic fighters) captured a group of spies who sold themselves to the devil in return for a few riyals."
They had "become the eyes of the infidels … (who) use their aircraft from the sky", it said.
"We say to … whoever considers becoming an eye and guide for the Americans and other infidels that the hands of the mujahedeen will reach every spy," the tracts warned.
In April, a US and Yemeni aerial campaign in Yemen killed at least 68 Al-Qaeda militants.
Later the same month, Yemeni troops launched a ground offensive against jihadists in the southern provinces of Shabwa and Abyan.
Al-Qaeda in the Arabian Peninsula (AQAP) has been linked to a number of failed terror plots against the United States.
The group, considered by Washington as Al-Qaeda's most dangerous affiliate, is active across several parts of Yemen.