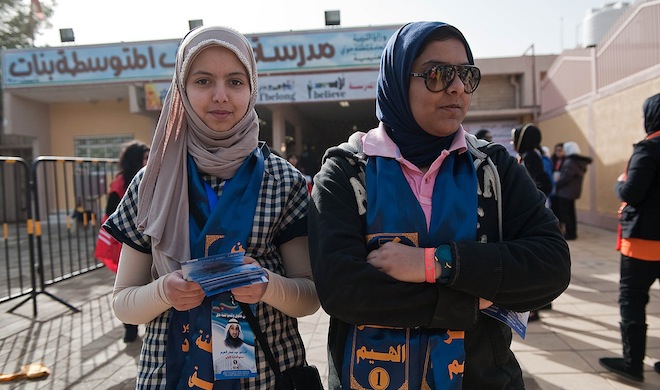 Last updated: 4 September, 2014
Still thirsty for change: Two writers on a quest to meet the youth of the Middle East
The Middle East is more than just bombs and bullets. Abul-Hasanat Siddique and Manuel Langendorf want to write a book to show the world what it fails to understand.
I recall hearing a professor who once said that, "nothing interesting happens in the Middle East." Ironically, his comment came in November 2010, a month before Arab youth rose up and demanded change, triggering an unprecedented wave of protests across the region.
The last few years have proven that the Middle East and North Africa are far from static: Syria has gone from bad to worse; religious zealots of the Islamic State have swarmed neighboring Iraq; Israel and Hamas have been at it again; Egypt has slid back into authoritarianism; Libya is on the brink of yet another war; and Yemen is marred by protests and violence. This list isn't even an executive summary — just take a look at Al Jazeera's homepage. Indeed, the layman reader could be forgiven for thinking the Middle East is nothing but the playground of war.
"Did you know the Middle East has more startups run by women than Silicon Valley?"
However, the region has more to it than just bombs and bullets. Did you know the Middle East has more startups run by women than Silicon Valley? Oh yes! The region that is always in the news for all the wrong reasons has produced more businesses run by women than the startup hub that hosts Google, Apple and Facebook. Did you know that Emirati girls outperform boys in school? Yes, beyond what right-wing, xenophobic commentators may tell you, many, many Arab women receive an education and pursue highly successful careers. And did you know that you can ski in Morocco? Yes, there's more to North Africa than camel rides.
With an overemphasis on war and sectarian conflict in many historical books on the region, Manuel Langendorf and I have begun an ambitious project: to write a book (2016) that looks at the Middle East and North Africa through a different lens. Rather than looking at the security risks of violent conflict, we have begun exploring the history and future of the region from a social, economic and political perspective, with an emphasis on the youth.
In fact, I was recently told that young, aspiring professionals are the most important market in the world. Why? Because they are the next journalists, analysts, historians, CEOs, professors, policymakers — you name it. Whichever way you look at it, these individuals are the next generation and the Middle East is no exception. The future is the youth and they should have a hand in shaping it.
While the Arab Uprisings have not been favorable to them, the youth still want change, despite being attacked, imprisoned and killed in places such as Egypt, Bahrain and Syria. As was the case in 2010-11, they want better prospects and want freedom of expression, and they want it now.
So, in the region where "nothing interesting happens," we want to find out what the youth think. From September 2014, Manuel and I will be traveling across the Middle East and North Africa to find out just this. The first stop is Tunisia and we welcome you to share your thoughts.