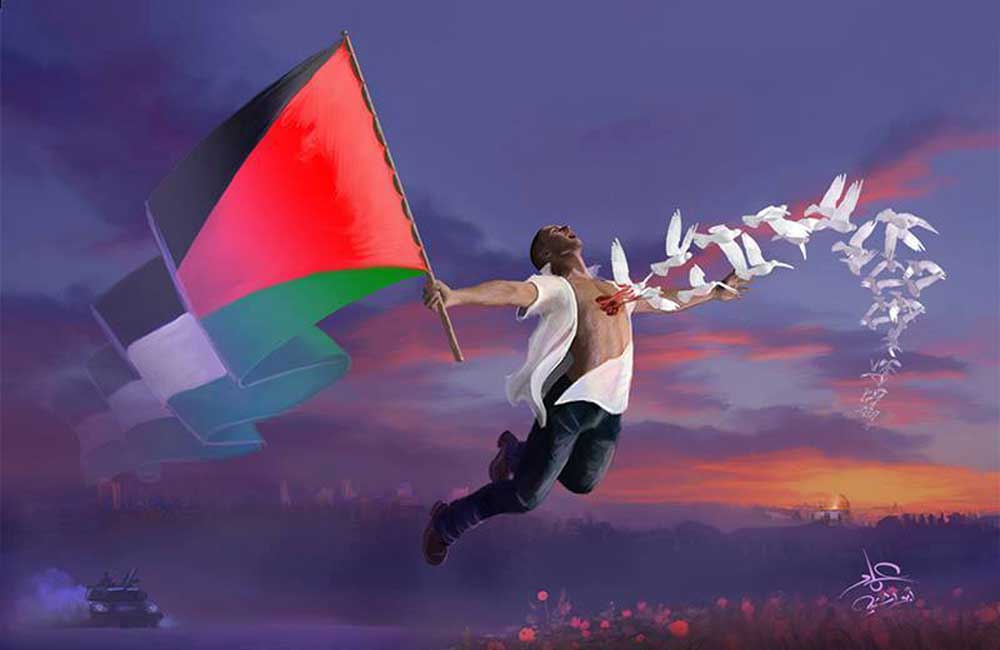 Last updated: 15 September, 2014
Spectacular paintings from Palestinian artist show the Gaza conflict in a different light
The portrait of a bombed out Gaza skyscraper illustrated as a woman rising from the ground went viral on social media during the recent Gaza-Israel war. Your Middle East caught up with the painter.
Imad Abu Shtayyah never studied art; when he was 10-years old, art came to him. "I suddenly became inspired to begin painting," he tells Your Middle East. Imad was born in Amman in 1965 after his family had ended up in the Jerash refugee camp, having fled Palestine in 1948.
Palestine is inspiration to Imad, "I am inspired by our land and all the stories that my mother told me." And as a painter he is drawn to the work of Salvador Dali, "What a genius!"
One of Imad's paintings portrays a child with a scarf of the Palestinian flag, next to him is a suitcase, on which a white dove sits, both of them are looking at a hole in the sky that has opened up to them. Imad describes its message: "For people in Gaza the gate to the sky is the one gate that remains for them to go to peace."
"I know the Palestinian struggle well," he says, "what happened in Gaza, the destruction of homes and the annihilation of the Palestinian people will not deter the Palestinians from rising up again and rebuild what was destroyed – they will be back to struggle again!"
REMINDS A BIT OF THE LEGENDARY CHARACTER "HANDALA", RIGHT?