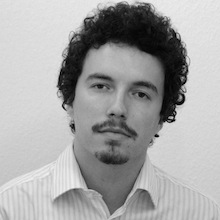 Last updated: 16 September, 2014
"A key point in the US partnership with the Iraqi government is its inclusivity"
In a speech on September 10 about his administration's plans to deal with the recent advances of the Islamic State (IS), President Barack Obama was unequivocal about Washington's aims: "(W)e will degrade, and ultimately destroy, ISIL through a comprehensive and sustained counterterrorism strategy."
After costly wars in Afghanistan and Iraq, Obama was intent on distinguishing past endeavors in the Middle East and Muslim world from what lies ahead. Unlike his predecessor in 2003, the US president stressed: "American power can make a decisive difference, but we cannot do for Iraqis what they must do for themselves, nor can we take the place of Arab partners in securing their region."
A MULTILATERAL APPROACH, especially in close cooperation with the new Iraqi government, is key to the new strategy, which Obama likened to counterterrorism campaigns "successfully pursued in Yemen and Somalia."
"The outlined strategy reflects the fact that battlefields in Iraq and Syria are inseparable"
The outlined strategy reflects the fact that battlefields in Iraq and Syria are inseparable when it comes to tackling IS terrorism: "I will not hesitate to take action against ISIL in Syria." Whereas moral arguments dominated the aftermath of a chemical weapons attack in August 2013, a counterterrorism approach now dominates the Obama administration's policy on Syria. Obama's message is clear: The War on Terror is not over. But how different does it look in 2014?
With no plans to send combat troops into Iraq or Syria, this phase of the War on Terror is likely to see a less active (combat) role of the US in the Middle East, and an increased reliance on local and regional partners to be on the ground. Air support and additional training of Kurdish fighters and Iraqi security forces who have challenged IS on multiple fronts will continue. The fact that Washington is lending heavy support to Iraqi Kurds whose leader, Masoud Barzani, openly talked about secession from the very state the US is trying to hold together demonstrates the complex imperatives of the situation on the ground.
Having received backing from ten Arab countries outside the region, it is crucial that these and other potential partners live up to their promises and prove to be reliable on the ground, in order to counter IS advances and avoid committing US soldiers. A key issue will be whether Turkey, through which many foreign fighters have entered Syria, will change its low-profile role and participate in or actively aid combat operations. Without more effective border control, the US-led coalition will have a hard time to comprehensively challenge IS.
A KEY POINT in the US partnership with the Iraqi government is its inclusivity, which Obama applauded. The fact that Nouri al-Maliki stood down and made way for the less polarizing Haider al-Abadi is certainly a positive development, with promising signs from Sunni political leaders responding to the new prime minister's outreach. However, there was significant protest against the new cabinet from local Sunni leaders in IS-occupied areas, who demand wider changes than inclusivity in the central government. This includes the release of thousands of Sunni prisoners charged with terrorism, the possibility for supporters of Saddam Hussein's regime to reenter politics, and better representation in state institutions like the military.
After years of discriminatory policies and heavy-handed security tactics overwhelmingly targeting Sunni communities, more needs to be done than the allocation of ministerial posts, in order to assuage Sunni fears of continued discrimination and to build a lasting anti-IS alliance in Sunni-dominated areas such as Anbar Province. Another crucial point for the stability of the Iraqi government and the anti-IS alliance will be whether Kurdish demands for more autonomy are met.
An intensified air campaign, possibly involving drones, brings risks, as civilian casualties in Yemen have demonstrated. Apart from its legal implications, escalated bombardment of areas with concentrated civilian populations risks a public backlash from local communities, thus hampering efforts to enlist local support.
IRAN EQUALLY VIEWS IS as a threat to its interests in both Iraq and Syria. Obama stated in June that Iran can play a "constructive" role in Iraq. As noted by Mohsen Milani, both countries share strategic goals despite differing visions for the future of Iraq: "Protecting Iraq's territorial integrity; preventing a sectarian civil war … and defeating ISIS." Nevertheless, significant cooperation and tolerance of the other party's role on the battlefield are two very different things.
"Obama stated in June that Iran can play a 'constructive' role in Iraq"
On September 11, US Secretary of State John Kerry said: "The United States does not cooperate militarily or otherwise, nor does it have any intention of doing so, with Iran." Iran's Foreign Ministry spokesperson, Marzieh Afkham, accused Obama of planning to fight IS with the very countries that "helped create it." Whereas an open and comprehensive cooperation seems unlikely, synergy effects on the battlefield in the form of airstrikes and ground offensives are more likely, given that both countries support key anti-IS actors.
The military dimension of the conflict will dominate for some time to come. Despite advances by anti-IS forces in Iraq, it remains unclear as to how long a successful campaign to defeat IS and/or regaining lost territory will take. However, the key for (re-)building trust in those Sunni communities that joined or supported IS, either for opportunistic or ideological reasons, will be to move beyond a securitized approach and give those communities real opportunities to participate in governing their own affairs. This is required in order to build lasting stability in Iraq and beyond.