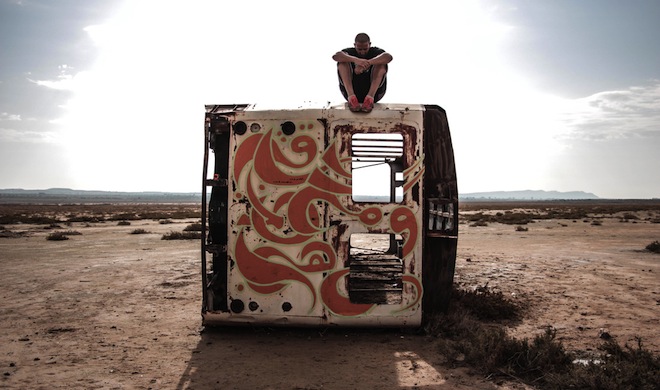 Last updated: 29 September, 2014
Breathtaking Arabic calligraphy (PHOTOS)
Tunisian calligraphy artist Karim Jabbari allowed Your Middle East to take a look at his private Instagram photos. Here are some of our favourites, including the 35-year-old artist's famous 250-metre graffiti mural in his hometown of Kasserine.

"Longest wall in Tunisia."

"Enjoy the magic of this moment with my latest light calligraphy at the unique Roman acropole in the city of Sbeitla, Tunisia….no Photoshop and almost no editing"

"What do you think about this combination between light calligraphy, printing on canvas and ink calligraphy?"

"Standing on a potential canvas and thinking about a beautiful quote I heard the night before – that time is gold and if you waste it it will fold"

"My calligraphy for this masterpiece made by the amazing #mamasundus for the nargissee album by @thenarcicyst"

"Painting with my homie moka"
"#towardsthelightproject workshop 3"

"This is what I've been doing for the last month, painting long meters of prison wall to achieve the longest mural made by one artist in the entire country (Tunisia), of course with the precious help of local talents. #towardsthelightproject"

"#lightcalligraphy Morocco"

"Calligraphy the bridge between civilizations"

"The migration of letters from Kairouan to Sharjah, Sharjah calligraphy biennale 1435"


"Towards the light wall"
For more by the street artist who is trying to modernise the antique art of Arabic calligraphy, take a look at his website.