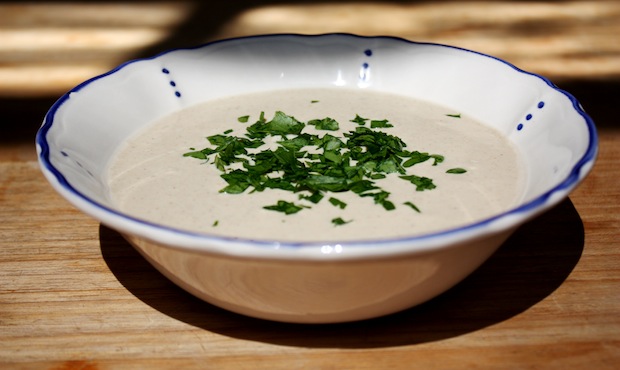 Last updated: 15 May, 2018
Food: The story about Tahini
My grandmother was Iraqi. But it was her Egyptian mother-in-law who introduced her to the world of cooking, thereby shaping our menu for many years to come.
Every week, my grandmother would make the long and excruciating public-transport journey from Tel-Aviv to our home in the far suburbs, loaded with pots of delicious fares that would sustain us till her next visit. At weekends, we would go to her place for the Saturday family gatherings that were centred around the dining table.
My grandmother had a few dishes that made up the basis of her cuisine, the most important one being Tahini. I can't recall a single meal she made without this Middle Eastern staple fare. It was the Corinthian pillar of her kitchen, the first commandment of her culinary heritage.
AS MY GRANDMOTHER grew old she ceased to cook as much, and I, at one point, left the country and went to live abroad. A few years later, she passed away, and her overflowing dining table became a thing of the past, and of my dreams. The Tahini, too, was forgotten, becoming a mere, pale companion of falafel and hummus dishes at Israeli fast-food joints.
Until, a few months ago, I decided to go vegan and was faced with the most troubling dilemma – how would I replace my morning bread and cheese? This was by no means a trivial issue, breakfast being an indispensable step in my daily transformation from a sleepy, disgruntled pest into a socialised, well behaved and adjusted woman. It was time for a Tahini comeback.
When I bought my first Tahini paste and tasted a spoonful of the stuff, I couldn't help but wonder what took me so long. The paste itself has such a distinct, comforting, luscious taste it is a culinary miracle in itself. For me, it also tasted like home.
I immediately proceeded to make a Tahini sauce, which can be used as a dip or bread-spread. It also goes perfectly with winter dishes such as long-cooking stews, light summer salads, and of course a falafel-filled pita.
Ingredients:
For the basic sauce:
2.5 cups raw Tahini
1 cup chilled water
½ tsp salt, to taste
The juice of 2½ lemons
3 garlic cloves
A bunch of parsley leaves, chopped
For the green Tahini sauce:
A big bunch of coriander leaves
A big bunch of parsley leaves
Green or red chilli pepper, to taste
Directions:
Stir the salt in the water, until melted.Stir in the Tahini, till you obtain a homogenous paste.Add the lemon juice gradually, always stirring, till you get the desired level of acidity. Add the crushed garlic cloves. Stir in the parsley leaves.
There are different Tahini pastes, so the secret to a good Tahini sauce is to continuously taste and adjust, by adding lemon juice, salt, garlic or even Tahini paste, until you obtain the desired result. If you never had Tahini sauce before, it's a matter of trial and error till you get it right, but it is so easy to make you can hardly get it wrong. It should not be too liquid, though. Aim preferably for a thick, creamy consistency. If the sauce is too watery, add more Tahini.
In Israel, green Tahini is very popular. The idea is to add chopped parsley, coriander, and chilli pepper to the basic Tahini sauce and then stir them all together, or mix them in a blender. If you don't like your food spicy, you can either take out the seeds and the white placenta parts of the chilli pepper before adding it to the sauce, or skip it all together. You can add other herbs as well, such as chives or dill, if you want to try out new flavours.
Tahini paste is sold in all Middle Eastern grocery shops and in most organic food markets. It is rich in calcium, iron, and healthy fatty acids such as omega-3 and omega-6.