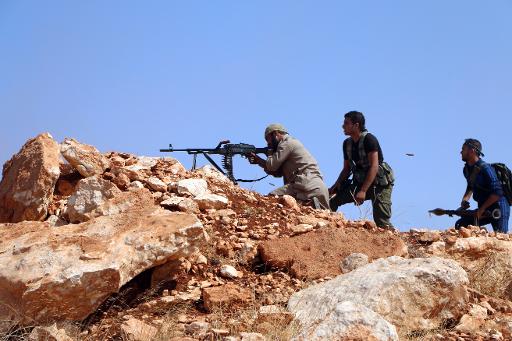 Last updated: 3 October, 2014
Syria troops threaten rebel supply route to Aleppo
Syrian troops have seized a village just north of Aleppo that could allow them to cut off a supply line to rebel-held districts of the country's second city, a monitoring group said Friday.
Soldiers, backed by fighters from Lebanese Shiite movement Hezbollah, took Handarat, four kilometres (2.5 miles) north of the ring road around Aleppo, said the Syrian Observatory for Human Rights.
But the Observatory said rebels had sent reinforcements to Handarat, and that fierce clashes had broken out for control of a hill by the same name that overlooks the main supply route from Turkey into Aleppo.
Rami Abdel Rahman, director of the Britain-based Observatory, said 28 rebels had been killed and 16 on the government side, and that fighting continued into the evening.
"If the army keeps its hold on Handarat Hill, it can cut the delivery of supplies to the rebels," said
Aleppo has been divided since summer 2012 between loyalist sectors on its west side and rebel territory on the east.
Since late 2013, President Bashar al-Assad's air force has been carrying out an almost daily campaign of dropping barrel bombs on rebel areas.
In the rebel-held city of Douma, in Damascus province, a regime air raid killed 14 people on Friday, the Observatory said.