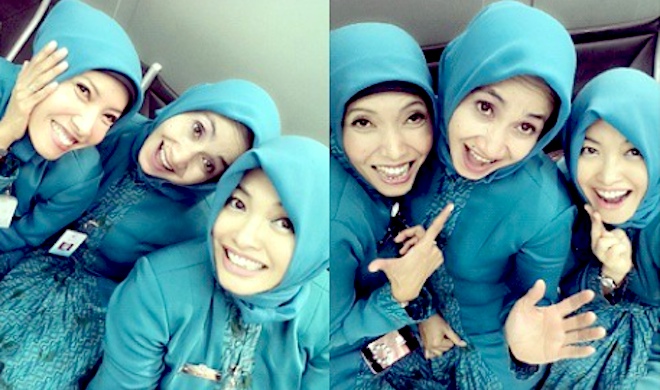 Last updated: 3 October, 2014
Young and old Muslims challenge Islamic scholars as "Hajj selfies" go viral
The phenomenon of "selfies" is now providing people with a window to the annual Hajj. But not everyone is happy.
The hajj is one of the world's largest meeting points, gathering people from all over the world who embark on the Islamic pilgrimage to Mecca.
However, the urge for people to document every minute of their Hajj experience has raised eyebrows from some scholars and pilgrims, deeming the behaviour as "touristy," reports Arab News.
The Saudi authorities have prohibited photographs at the Holy Mosque but many violate these rules and past years' officials seem to have relaxed the restrictions as social media is flooded with selfies. There is even a hashtag: #Hajj2014
I see proud & happy #Muslims. #Mashallah! "@HuffPostRelig: Selfie Fever grips #Hajj2014 http://t.co/2rwXYMedsL pic.twitter.com/dDO98YOdLK"

— Emilie Gascon-Léger (@EmilieArchives) 2 oktober 2014
"@MTWSNC: Beware of the Hajj Selfie! #Hajj2014 pic.twitter.com/QzroEJ8YZS" Subhan'Allah!

— يحيى عبد الله ريفيرو (@YahyaRivero) 17 september 2014