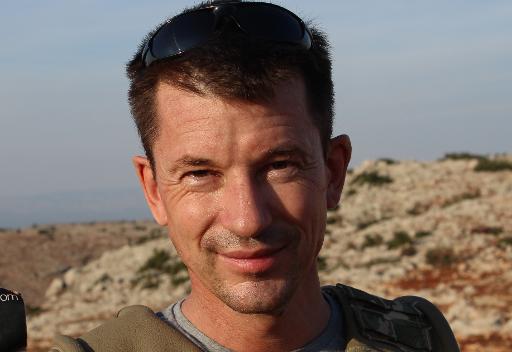 Last updated: 13 October, 2014
Family of British hostage Cantlie urge IS to make contact
The family of British photojournalist John Cantlie on Monday urged his Islamic State jihadist captors to make contact with them.
In a statement, the hostage's sister Jessica Cantlie urged IS to "restart" dialogue, saying previous communications had broken down and new efforts to speak to the jihadists were ignored.
"We had previously been in contact through a channel started by you, but then this stopped for reasons best known to you," Jessica Cantlie said in a statement.
"We strongly challenge those holding John to return to your previously opened channel, to which we continue to send messages and await your response so that in keeping with everyone's wishes, we can restart dialogue."
"We implore IS to reinitiate direct contact."
Jessica said that her father Paul, who had previously appealed for his son's release, was terminally ill and that she was speaking on behalf of the whole family.
The appeal comes after IS beheaded hostages including two British aid workers, David Haines and Alan Henning in recent weeks, in killings that shocked the country.
The 43-year-old Cantlie, who has worked for publications including The Sunday Times and The Sunday Telegraph newspapers, as well as Agence France-Presse, has appeared in a series of videos released by the group.
Dressed in orange and seated at a desk in the videos, Cantlie delivers a scripted message criticising the strategy of the United States in dealing with IS.
Cantlie was initially kidnapped with a Dutch colleague in July 2012 after crossing into Syria from Turkey.
After a few days, the two were freed by fighters from the Free Syrian Army insurgent group.
Though shaken by his capture, Cantlie returned to Syria and was taken captive for a second time four months later.