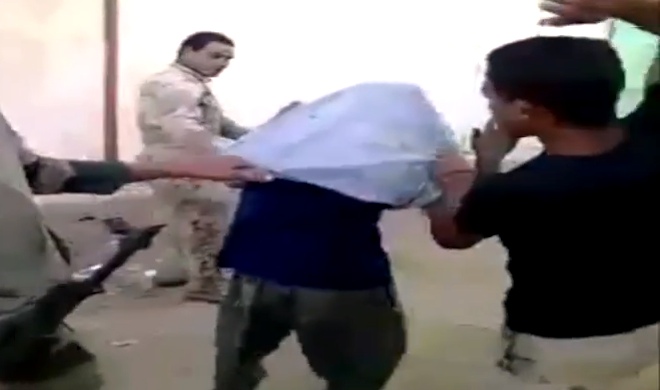 Last updated: 30 October, 2014
"They have been discriminated against by the Egyptian state systematically for decades"
I was beaten up by soldiers twice in my life, the first was "naturally" an Israeli soldier on a major checkpoint on my way into Gaza in 2011. I had brought flowers to my mother from Israel and the soldiers did not want to let me through until I got rid of the flowers. They decided that day that flowers were not permitted. 8 hours of humiliation, a strip search, riffle butt in the chest and a threat of indefinite detention later I was back home with the flowers for Mom. The plant is still growing in our garden and mom sends me pictures of it every now and then.
THE SECOND TIME was by an Egyptian officer at the Rafah borders crossing in 2009. I had spent 3 days sleeping on a piece of cardboard with hundreds of other families on the Egyptian side of the buffer zone between Israel and Egypt. My short's zipper had broke and the Egyptian soldiers refused to give any of us access to our suitcases, left in another area. On the fourth day, news came that the Israelis would allow 5 buses to enter Gaza. There was enough people to fit 30 buses, so everyone knew it was going to be a fight to get on them.
At 8:30, Egyptian officers opened the gate. I had an advantage in that I was traveling alone compared to the families with women and children. But, I needed to use one hand to keep my shorts on. Pushing the two suit cases, one at a time and fighting through the crowd to get to the gate was harder than your toughest Cross Fit workout… I made it to the gate as the officers were closing it against our bodies. Somehow, I managed to push one suitcase through, half of my body was in, and while I tried to pull the second suit case, the officers were fully closing the gate… on my body. First hit, second hit, third hit and I stayed in my place. That suitcase had the gifts, no way will I lose it. But when another officer started beating me with a baton, I was forced to make a choice and let go. A couple of guys left behind in the unlucky crowd witnessed the incident amidst the chaos, identified the bag and threw it above the gate and back to me. I was lucky. I made it home safely both times.
"Everyone knew it was going to be a fight to get on the buses"
When the Egyptian revolution happened and Mubarak's regime ended, I hoped that Egypt's humiliation of Palestinians would end. That Gaza will no longer have to be held captive by its brutal neighbors. That Egyptians will value their citizens as well as us – as human beings. Yet today, Gaza is set to pay the price once again. A power-high Egyptian dictator, supported by a propagandist media apparatus, is blaming his failure to achieve any of his promises for security, political freedom and economic stability to his people on Gaza. Gaza is threatening Egypt and exporting terrorism to Sinai they claim.
A CURRENTLY ONGOING military campaign in Sinai will be intensified with costs reaching millions of pounds. The barely open Rafah border, the only international border to Gaza, is set to be closed indefinitely and a plan to build a wall and a water channel to seal the 13 km border with Gaza is being presented. More importantly, an ultimatum was given to hundreds of Egyptian families living within an area of 500 meters from the borders to leave their homes so a buffer zone be created. Egyptians refuse to admit that the violence and terrorism in Sinai, long preceding the siege in Gaza, has to do with their own failed, racist and inhumane policies against the residents of the peninsula – preferring to lay the blame on a small besieged strip of impoverished refugees.
Egyptian Bedouins residing in Sinai have no rights to land ownership, barely have any schools, health services or work opportunities. They have been discriminated against by the Egyptian state systematically for decades leading the main tribes to engage in numerous illicit activities including drug smuggling and human trafficking amidst other things. The graphic video above shows a glimpse of what the people of Sinai have to endure in this campaign against "terror". Gazans have long been used to wars, sieges and Arab and Israeli tainted rhetoric so I am sure we will survive in some form of dignity. But my heart goes to those Egyptian families in Sinai who will witness more of the horrors of their army in the upcoming days while no body will/can report or even care to.