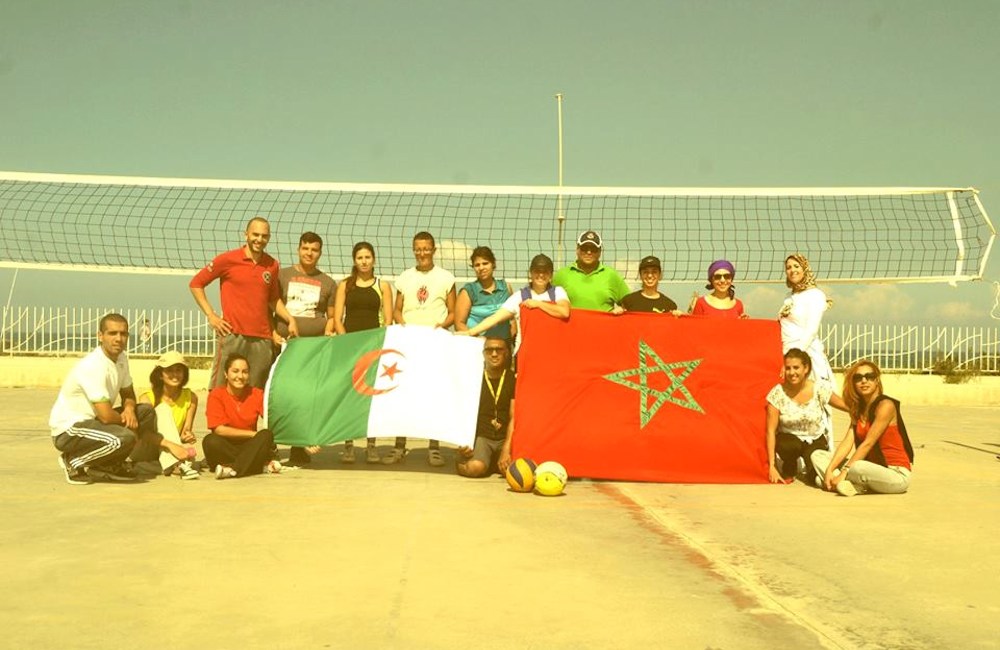 Last updated: 7 November, 2014
Hostility along the Algeria-Morocco border? Not to worry, it's just volleyball…
The border between Algeria and Morocco might get hostile in the end of November as a group of Algerians and Moroccans have decided to combat each other … over a game of volleyball!
The Algeria-Morocco border, which has been closed since 1994, will play the essential role as the court's centre line.
THE EVENT IS scheduled for 29 November and 3,700 attendants have already joined on Facebook. The initiative was inspired by a similar event at the perilous Mexico-US border, explains Loubna Karroum, one of the organizers. "The idea came from Tarik Nesh-Nash who read an article about a match that took place in the American-Mexican border in June and we thought why not," she says.
The initiative is apolitical insists the organizers arguing that it is simply a way to have fun – and for Algerians and Moroccans to unite in spreading some goodwill. "The initiative aims to clear barriers and establish and build bridges and lead the way for a harmonious dialogue," states the Facebook page.