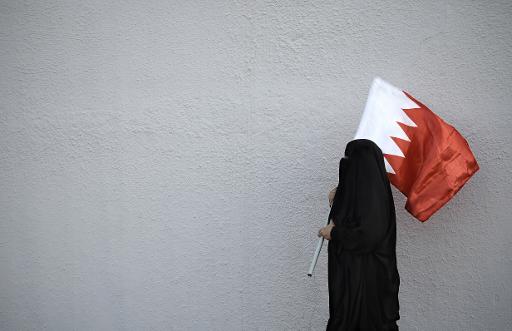 Last updated: 16 November, 2014
Bahrain arrests activists demanding "anti-regime" vote
Bahraini authorities have arrested 13 women in a crackdown on activists calling for an "anti-regime" referendum during the upcoming parliamentary election, activists said on Sunday.
Most of the arrests took place last week after the interior ministry accused activists of "preparing an anti-regime referendum on the day of the legislative elections," one activist told AFP on condition of anonymity.
Two of the women were released while the remaining 11 have been kept in custody for a week for questioning, the source said.
Several men were also arrested, activists said, adding however that the majority of those held are women.
King Hamad set elections for a new 40-seat lower house of parliament for November 22, the first such polls since 2011 Shiite-led protests calling for democratic reforms in the Sunni-ruled Gulf state.
Municipal polls will be held simultaneously.
Most opposition groups, led by the main Shiite bloc Al-Wefaq, have announced they will boycott the November polls.
Members of the radical February 14 Coalition, a cyber youth group, have been urging Bahrainis on social networks to take part in a referendum on "the legitimacy of the Bahraini regime".
In preparation for the polls, the interior ministry vowed on Saturday it would "confront" any one breaking the law and announced the deployment of police reinforcements to secure the elections.
Al-Wefaq, banned from carrying out any activities for three months, has meanwhile denounced an "increased" campaign of arrest, targeting women activists.
Three Bahrain rights groups also denounced the arrests in a joint statement on Saturday.
Americans for Democracy & Human Rights in Bahrain, Bahrain Center for Human Rights and the Bahrain Institute for Rights and Democracy said they "condemn in the strongest terms the arrest and alleged torture of at least 13 women in Bahrain."
The opposition is demanding an independent electoral commission and the dissolution of the Consultative Council, parliament's upper chamber whose members are appointed by the king.
It is also demanding the prime minister be appointed by parliamentary majority, instead of the king.
Hundreds of Shiites have been arrested and faced trial after a month-long uprising was quelled in March 2011.
Shiite protesters continue to frequently clash with security forces in villages outside the capital Manama.
The Sunni-ruled monarchy is a strategic archipelago just across the Gulf from Iran and home to the US Navy's Fifth Fleet.