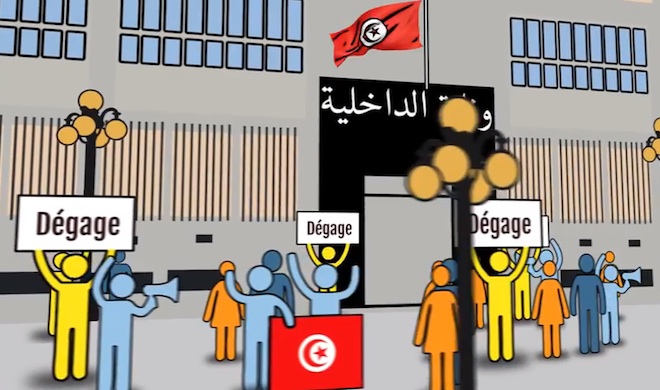 Last updated: 3 December, 2014
Take 3 minutes to watch this videographic and get key insights on Tunisia's youth challenges
More than three years have passed since the Tunisian revolution. Things have changed in the political sphere with a new constitution that is empowering youth participation, however, the youth very much remain marginalised. Why is that?
A large share of Tunisia's youth is considered Not in Education, Employment or Training (NEET): in the rural areas as many as 2 in 5 are NEET.
Labour market insecurity is a big problem, as most job openings are informal contracts. Therefore only 1 in 3 of the country's young workers have secure contracts or access to basic social protection. Most of the employed youth work with low-skilled jobs, mainly in the low productivity sector.
Gender gaps in employment also remain a challenge and young entrepreneurs struggle to gain access to finance.
Political participation is low, less than 1 in 4 young men and less than 1 in 7 young women say they are knowledgeable about politics.
There is also a widespread distrust in the government: only 8.8% of the country's rural youth and 31.1% of the urban youth trust the political system.