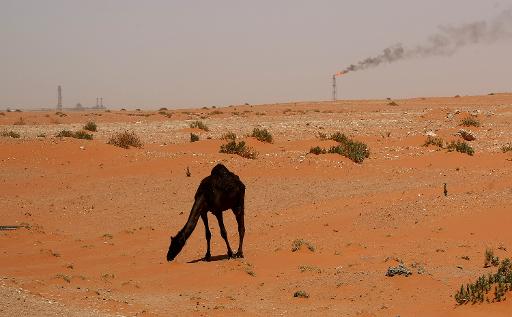 Last updated: 6 December, 2014
S&P lowers Saudi and Oman outlook on low oil price
Standard and Poor's has lowered the outlook for the world's top oil exporter Saudi Arabia to stable from positive and its Gulf partner Oman to negative on sliding oil prices.
However, the ratings agency affirmed the strong "AA-/A-1+" long- and short-term foreign and local currency sovereign credit ratings for Riyadh over the "strong external and fiscal positions" it has built up in the past decade when oil prices were too high.
"We base our outlook revision on our view that, although real economic growth remains relatively strong, we think Saudi Arabia is unlikely to achieve sufficient levels of nominal income to raise the ratings over the next two years," S&P said.
It said low oil prices will place pressure on the kingdom's gross domestic product (GDP) and per capita income which was reduced for the 2014-2017 period to $23,400 from $25,600 in June.
"We view Saudi Arabia's economy as undiversified and vulnerable to a sharp and sustained decline in the oil price, notwithstanding government policy to encourage non-oil private sector growth," S&P said late Friday.
Although Riyadh built fiscal reserves of around $750 billion from surpluses from high oil revenues, its public spending rose to record highs that raised the breakeven price for oil to between $85 and $93 a barrel.
Saudi Arabia pumps around 9.7 million barrels per day.
S&P said the hydrocarbons sector contributes about 45 percent of GDP.
The agency said the stable outlook reflects that Saudi Arabia will keep its very strong fiscal balance sheet and net external asset position, while monetary policy flexibility remains limited and dependence on hydrocarbons stays high.
For non-OPEC member Oman, S&P said the negative outlook was based on the view that the deterioration in the fiscal or external positions could be sharper than currently expected because of the steeper fall in oil prices.
S&P also affirmed Oman's satisfactory "A/A-1" long- and short-term sovereign ratings on "strong net external and general government asset positions".
"The ratings are constrained by our view that the quality of Oman's public institutions and governance is moderate, that high fiscal, external and economic dependence on volatile hydrocarbons receipts will persist, and that monetary policy flexibility is limited by the (US dollar) pegged exchange rate," it said.
Oil prices have lost more than a third of their value since June over a glut in output, weak demand and a strong dollar.