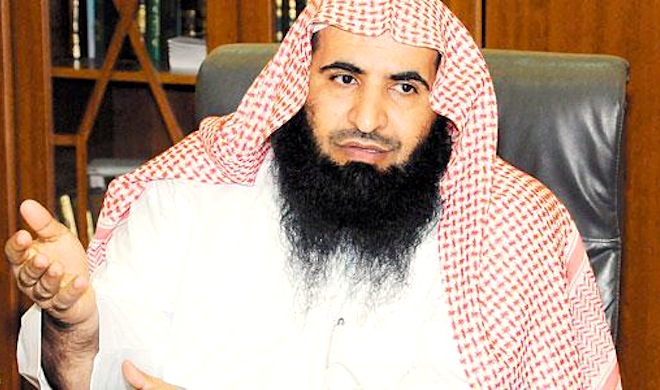 Last updated: 17 December, 2014
VIDEO: Saudi cleric wants genders to mix and women to drive – but he is being attacked for it
Saudi clerics often share their views on women's role in society. Usually, it's not very flattering. But Sheikh Ahmed bin Qassim al-Ghamdi did the unexpected.
He has been known as a controversial religious scholar, once acting as the chief of Saudi's (in)famous morality police. That's until he said gender segregation is unnecessary. To prove his point, he even appeared on television together with his wife – who had uncovered her face.
His comments have stirred varied reactions on social media, but many in the conservative kingdom heavily criticise Ghamdi's (relatively) moderate views. Saudi's Mufti recently called him "misguided".
In a 2012 interview with Al Arabiya, Ghamdi said: "I have received both support and criticism for my views, but sadly the debate is not about concepts, the problem exists in the nature of the dialogue. We are not brought up to accept different views, which is an essential component to knowledge growth."
He has also defended the right to listen to music, referring to evidence that Prophet Muhammad did indeed do so when enjoying the traditional instrument 'duff'.
Take a look at the clip above (produced by AJ+) for more of Ghamdi and his views on women in Saudi Arabia.